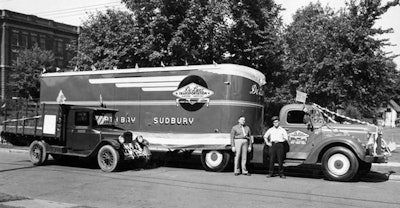 Trucking history buffs will enjoy a website created to highlight the history of Fruehauf  Trailer Co. The company traces its roots to the early 20th century, when August Fruehauf worked as a blacksmith and carriage builder in Detroit. In 1914 he created the first semi-trailer, which was used for hauling lumber. Fruehauf Trailer incorporated in 1918.
The website was compiled by a descendent, Ruth Ann Fruehauf, and researcher Darlene Norman. They plan to publish a book that expounds upon the material: "Singing Wheels: The Rise and Fall of the Fruehauf Trailer Company."
"Fruehauf facilitated the growth of continental transportation as a viable rail alternative that brought efficient transportation from the farmer's gate and the factory's loading door," Ruth Ann Fruehauf wrote to me. "This brought the opportunity of expanded markets to the whole country."
The website contains lots of historical photos. There's also no shortage of drama ("a Shakespearian tragedy … sibling rivalry, envy, pride and greed"), including how the company fell out of family ownership in 1964 and finally was bought by Wabash Trailers in 1997.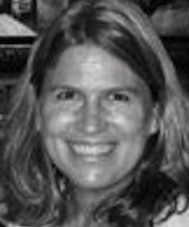 The website's name, singingwheels.com, alludes to a wonderful trucking promotional film of the same name that I've written about. Roy Fruehauf helped finance the 1940 film. He later served on a committee to advise President Dwight Eisenhower on the creation of the Interstate Highway System. 
[youtube -M2uHll2M14 nolink]