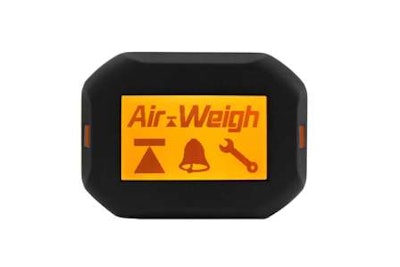 Sounds like these two companies could make hay at making weight. Circle R Side Dump has made Air-Weigh's digital QuickLoad Trailer Scale standard on its 37-foot SuperCube high-capacity side dump trailer. The QuickLoad Trailer Scale includes molded electrical and air connections, and when displaying weight, the bright backlit transflective display features large numbers which are easily readable from a distance. QuickLoad features an icon-based touchscreen set-up and programmable warning weight and alarm weight LEDs that shine forward, rearward and outward that can be set to flash at any warning weight and then go solid at a programmable target threshold. The LEDs can be viewed when self-loading or via the sideview mirror when a driver must remain in the cab during loading.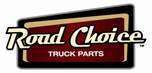 It's always good to have more choices, especially when it comes to keeping your trucks running as cost-efficiently as possible. Road Choice Truck Parts is a new arrival in the heavy-duty truck industry's private label all-makes market. Offering a line of parts such as air conditioning, air springs, air/electrical coils and accessories, brake chambers, exhaust products, lighting, shock absorbers and universal joints, Road Choice said its all-makes parts are value-priced to compete with private brand parts and are designed to offer owners of out-of-warranty trucks quality and reliability with parts covered under a minimum one-year warranty.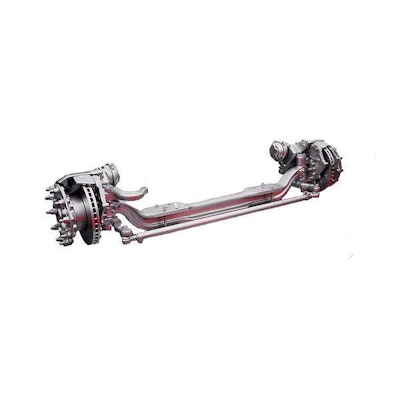 It's not exactly a knuckle sandwich, but it sure sounds tastier, and it's not nearly as painful. Meritor has designed a universal knuckle for its nondrive front steer axles to outfit drum or air disc brakes. The component has one service part instead of the previous two knuckles on each axle so that service parts no longer are dependent on brake types. Meritor said the component also is built to offer customers higher payload capacity by eliminating the need for a heavier 13,200-pound axle.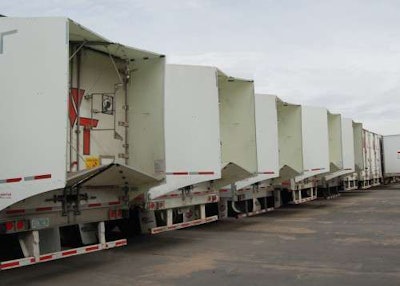 If these sorts of fuel-efficiency improvements continue, OPEC's gonna be in a whole heap of trouble. ATDynamics announced that in response to President Obama's recent orders for tighter fuel efficiency standards for heavy-duty trucks, it will offer aerodynamic equipment combination packages that have been tested at the Auto Research Center wind tunnel in Indianapolis to deliver 9.6, 10.6 and 11.2 percent fuel savings. In concert with ATDynamics' aerodynamic side skirt partners, the company has tested different side skirt configurations in combination packages with its TrailerTail at the ARC wind tunnel. TrailerTail technology has been incorporated into three of the U.S. Department of Energy's SuperTruck Projects as a key technology to meet the project requirements of increasing the freight efficiency of a semi-truck by 50 percent.