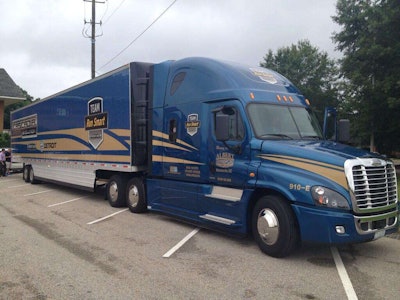 This union sounds like the beginning of a beautiful friendship. ExxonMobil Fuels & Lubricants announced that Daimler Trucks has chosen Mobil Delvac-branded heavy-duty diesel engine oils for factory-fill in its Freightliner- and Western Star-branded vehicles. Daimler will feature Mobil Delvac 1300 Super 15W-40 heavy-duty diesel engine oil in nearly all Freightliner- and Western Star-branded Class 8 trucks, while the company¹s fuel-efficient Freightliner Cascadia Evolution models will use Mobil Delvac 1300 Super 10W-30, a low-viscosity heavy-duty diesel engine oil. In addition, the full range of Mobil Delvac heavy-duty diesel engine oils can be purchased at all 750 Freightliner dealerships and Detroit distributors across the United States.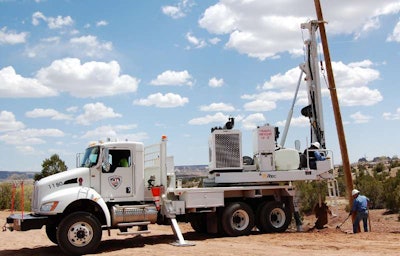 Here's another great pair. Kenworth Truck Co. has made factory-installed Bendix ADB22X front and rear air disc brakes available on its T370 medium-duty conventional trucks . The air disc brakes are available for a single rear axle with a GAWR of 19,000 to 23,000 pounds with Hendrickson's HAS air suspension, or dual rear axles with a GAWR up to 40,000 pounds with Kenworth's AG400L suspension. Front axle coverage includes 10,000- and 12,000-pound capacities.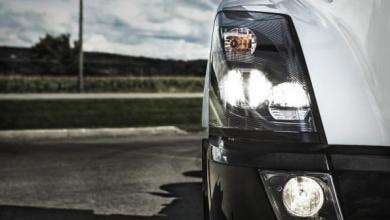 Things are looking brighter at Volvo Trucks, which has made in-cab LED lighting standard across its North American vehicle lineup. The company says the solid-state LED interior lights – available on its VNM, VNL, VNX, VHD and VAH models – provide longer life than standard bulbs while also placing less strain on the truck's batteries than incandescent lighting. Red LED reading lamps also are available with the interior combination lamps and are designed to provide reading capability at night without sacrificing forward visibility.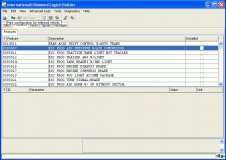 Navistar International announced new Diamond Logic feature bundles specific to the vocational truck market that are categorized by usage and body integration such as dry van, dump and utility, as well as outline features relevant to operations of the particular application. Navistar's Diamond Logic Electrical System offers nearly 200 factory-available body integration and driver efficiency features, plus the ability to customize infinitely more vehicle functions. To learn more about Diamond Logic, go to www.youtube.com/watch?v=KNojxs4LM04.