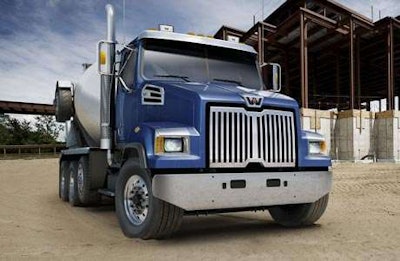 you make a tough truck more fuel-efficient, it's a win-win dream scenario. Western Star Trucks announced that a frame rail-mounted vertical exhaust stack now is available as an option for the company's 4700 set-back and set-forward truck and tractor models in combination with its aerodynamic roof and side fairing options. Suited for vocational fleets that pull dry van and reefer trailers, the frame-mounted vertical exhaust, combined with the aero fairings, is designed to facilitate greater fuel economy regardless of the exhaust configuration. Western Star also offers cab-mounted vertical exhaust and horizontal tailpipe options.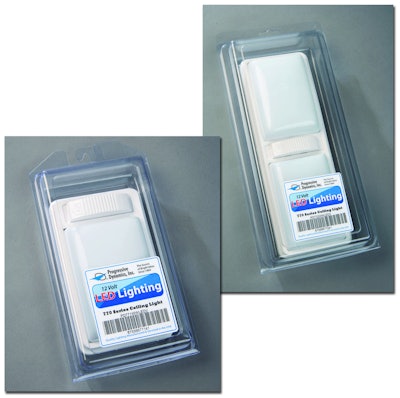 Progressive Dynamics is brightening up its LED ceiling light line with new packaging. Four LED models are available, the single-lens PD771WWLED and PD791WWLED, and the double-lens PD772WWLED and PD792WWLED. All four models feature large lenses and reflector design for added illumination and are made with heat-resistant high-impact polymer to help minimize accidental damage. The lights are designed for easy installation and feature a snap-out lens design.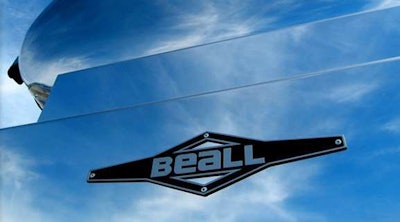 Beall Trailers, a producer of petroleum and dry bulk tank trailers for Wabash National Corp.'s Walker Group division, launched its new website at www.bealltrailers.com, featuring in-depth product descriptions, an extensive photo gallery, downloadable operations manuals and one-click access to a nationwide network of parts and service dealers.
Fontaine Modification, a provider of truck modification services for OEMs, dealers and fleets, has established two new business units: Fontaine Modification Fleet Services and Fontaine Modification Vocational Services. The move is intended to allow Fontaine Modification to respond more nimbly to its customers' needs in these key market segments. Fontaine Modification Fleet Services will handle all on-highway truck modifications to ensure trucks are "road ready" to the fleet's exact requirements, while Fontaine Modification Vocational Services will provide specifically engineered modifications required by customers in markets such as auto transport, street sweeping and refuse.
When it comes to maximizing payload, brake drum manufacturer Stemco Motor Wheel knows every pound matters and wants to help its customers out as much as it can. The company announced that its CentriFuse Lightweight Brake Drum is now a premium published option for certain Freightliner and Western Star models. CentriFuse drums are designed for weight-sensitive applications to increase payload or fuel efficiency. The 16.5-by-8.62-inch CentriFuse drum weighs 100 pounds.