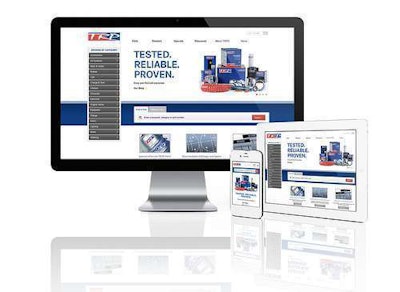 TRP Aftermarket Parts has unveiled a new user-friendly website at www.TRPParts.com designed to provide truck and bus fleets and operators a searchable online catalog and detailed information on its line of all-makes aftermarket parts. The website is designed to allow users to search parts by keyword, category or part number, and also allow them to stay current on the latest products, specials and maintenance tips with videos and articles. The website also includes a TRP retailer locator, which includes hundreds of Kenworth and Peterbilt dealers across the United States, Canada and Mexico. Available in English, Spanish and French language versions, the website works with all mobile devices.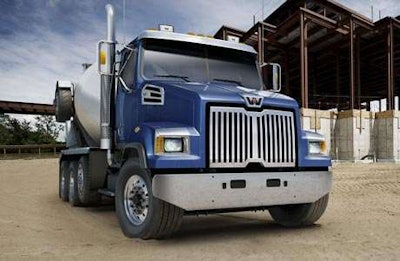 It doesn't get much tougher than this union. Western Star Trucks announced that Allison Transmission's 4700 Rugged Duty Series automatic transmission now is available for the Western Star 4700, suited for rugged off-road and vocational applications such as construction, dump and oil field. Allison's tranny features 2nd Reverse, which offers a second "deep reverse" in addition to the standard reverse to help provide more control and engine braking during operation on steep grades. Allison says other RDS benefits include primary and secondary shift schedules to help enhance fuel efficiency, seamless full-power shifts to facilitate faster acceleration, and easier startability.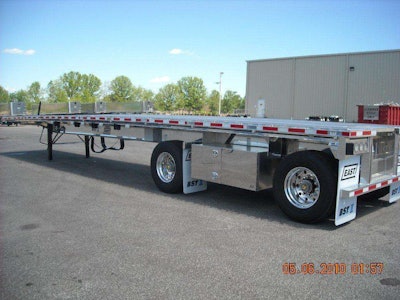 A great flatbed deserves great landing gear, and this looks like a match made in heaven. East Manufacturing has made Jost International's AX150 Alumilight Series aluminum landing gear standard on all East BST, BST II, MMX and Narrow Neck flatbed trailers, as well as all BST, BST II and XLD dropdeck trailers. Jost designed Alumilight to be lighter per set for added payload and corrosion resistance, and its 6061-T6 extruded aluminum upper leg combined with a Polyester-coated HSLA steel lower leg helps provide added durability to stand up to harsh conditions.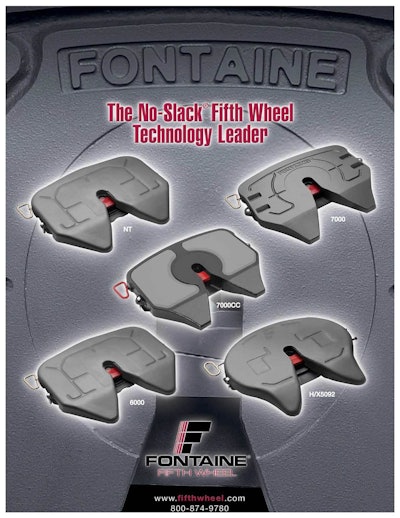 To help simplify the fifth wheel ordering process, Fontaine Fifth Wheel released a new 20-page catalog that replaces multiple individual product brochures. The catalog includes a breakdown of Fontaine's part numbering system that allows a customer to determine which fifth wheel assembly is currently on his truck. A matching fifth wheel then can be ordered, or the customer can make changes from more than 175 fifth wheel assemblies. A digital version of the new catalog includes QR codes that link back to additional information and is available for download here. Copies also are available from local Fontaine Fifth Wheel distributors or by calling 800-874-9780.