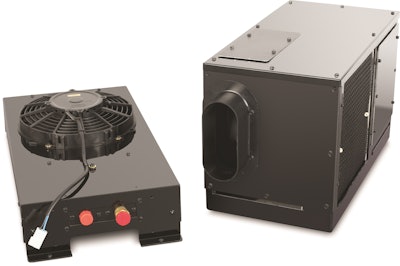 At this week's Mid-America Trucking Shown at the Kentucky Exposition Center in Louisville, Ky., Dometic Group is unveiling its Split-System Blizzard 134a, a battery-operated air conditioning unit that provides 10 no-idle hours of cooling. Available in 7,000-and 10,000 Btu models, the split system is designed for easy installation, allowing the noise of the condenser unit to remain outside while the quieter evaporator unit blows cool air to the cab's interior; easily accessible external ports help simplify service access. The system also is available with optional electric heat.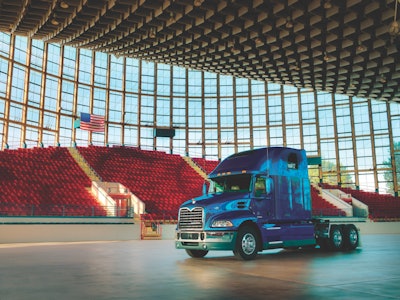 Mack Trucks says its products on display at MATS will put a spotlight on the company's dedication to maximizing fuel efficiency and uptime for customers. Visitors to the Mack display in Booth No. 30245 will see the company's lineup of models, as well as experience the new Mack brand. Mack also will have a Pinnacle Axle Back model available for a ride-and-drive. The 60-inch mid-rise sleeper with a roof fairing and side shields will be equipped with the MP8 Econodyne+ with 505 hp and 1,860 lb.-ft. of torque. The model also will feature the mDRIVE automated manual transmission.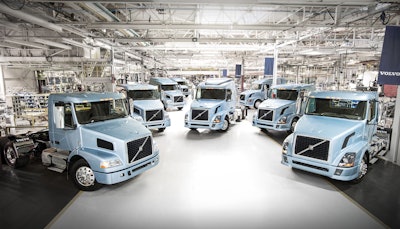 Not to be outdone on the OEM front by its sibling company, Volvo Trucks says it will be showcasing its full range of North American Class 8 models at MATS. Volvo's indoor Booth No. 32125 will include a dozen vehicles spanning the regional haul, long haul, heavy haul and vocational segments.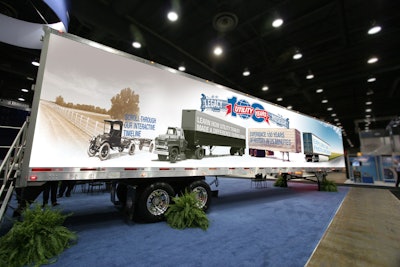 On the trailer side of things, Utility Trailer Manufacturing Co. will debut its Legacy Museum trailer designed with four interactive touchscreen monitors and audio equipment for viewing movies and photos and browsing through the company's historical timeline. Also at Booth No. 34795, Utility will be showcasing one of their earliest trailer models along with the current 4000D-X Composite dry van, 3000R reefer and 4000A flatbed trailers.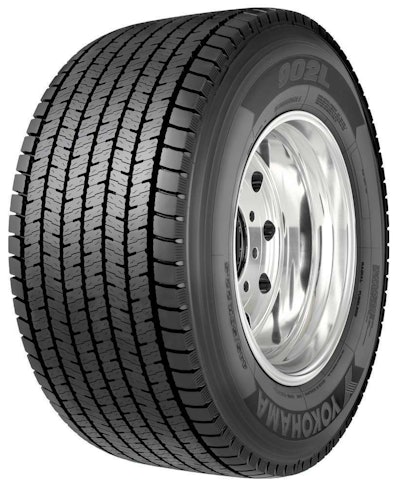 Also at MATS, Yokohama Tire Corp. is rolling out two new tires. The 902L long-haul/regional ultrawide-base drive tire, available in size 445/50R22.5, is designed for added traction and high mileage, with a 27/32-inch tread depth built for extreme driving conditions such as snow and ice, and features an advanced rubber compound that helps lower rolling resistance and reduce heat buildup, and seven circumferential grooves engineered to enhance lateral stability and create long wear with an even footprint. The company's 709L on-highway ultrawide-base drive tire, available in size 445/50R22.5, features a 24/32-inch tread depth and seven serpentine grooves that help decrease tread block movement for added stability, lower rolling resistance and increased fuel efficiency; and double Z blocks that help increase rigidity to prevent heel-toe wear for a long- and even-lasting tire life while increasing wet and snow traction.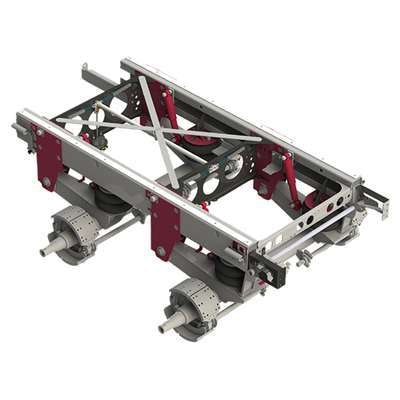 While you're walking the show floor, stop by Booth No. 34435-1 and check out Reyco Granning's lightweight DM400 air ride van slider suspension, which now is available with a galvanized subframe. "Due to increasingly harsh weather conditions and corrosive road treatments, we received several requests from fleets for a galvanized DM400" says Joe Gallo, the company's vice president of Trailer Products. "By making this option available, fleets now have the choice in what type of corrosion protection they spec."
Last but certainly not least, Kinedyne will be debuting its new Retract-A-Bar, a versatile heavy-duty load restraint bar designed to retract from 107 inches to 53 inches to facilitate easy shipping, storing and use within large dry freight and refrigerated trailers, small utility vehicles and standard pickup trucks. Also at Booth No. 22035, Kinedyne will be bringing back its contest where show attendees have the chance to win one of five $1,000 Kinedyne shopping sprees (retail value), which can include the company's Polar and Tiger Tarp Ties, tire nets, ratchets, straps and protective sleeves. In addition, customers who purchase a box of ratchet or winch straps from a Kinedyne distributor also will be given a free Kinedyne back pack. Last years' shopping spree winners purchased a variety of Kinedyne's cargo securement products to benefit their businesses including Polar and Tiger Tarp Ties, tire nets, ratchets, straps and protective sleeves.
MATS runs March 27-29 at the Kentucky Exposition Center in Louisville, Ky.