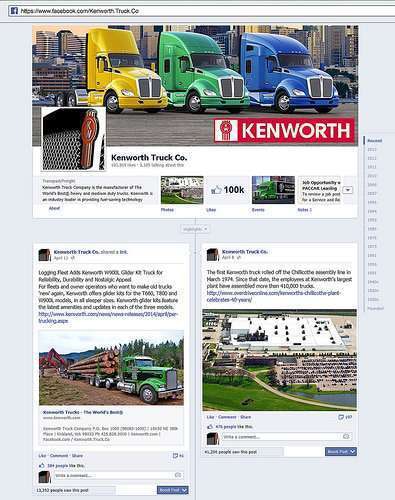 Kenworth Truck Co. announced that its official Facebook site surpassed 100,000 likes. The social media site is designed as a forum for information from Kenworth and thoughts from Kenworth owners and enthusiasts about their trucks. The site also covers the company's history from its founding in 1923 to the present, and offers an Owner's Gallery of photographs submitted by Kenworth truck owners throughout the United States and Canada. To visit, go to www.kenworth.com and click on "Like us on Facebook" located at the bottom right of the homepage.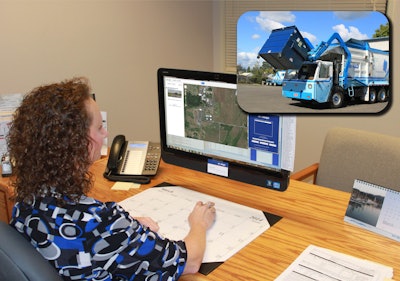 Air-Weigh has added built-in GPS, Bluetooth and office PC software to its BinMaxx front-end loader scale. The rebranded BinMaxx XL is designed to allow customers who don't use an onboard computer to transmit a daily lift report for each vehicle directly to an office PC. While out on the route, the BinMaxx XL captures each bin lift location, time and weight and saves the information; once the vehicle returns, the office PC software automatically downloads the lift report from the truck, with a range of up to 500 feet.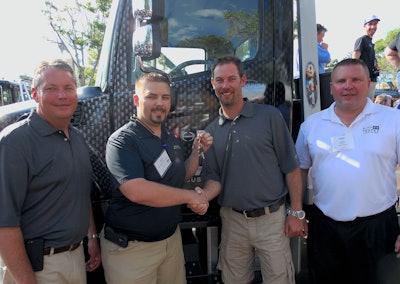 During the Florida Tow Show in Orlando, Aaron Farron of Jacksonville, Fla.-based Sprint Towing won a raffle for a 2014 Hino Truck chassis with a Century LCG Car Carrier. Fannon is co-owner of the family-owned Sprint, which now adds an award-winning medium-duty truck to its fleet.