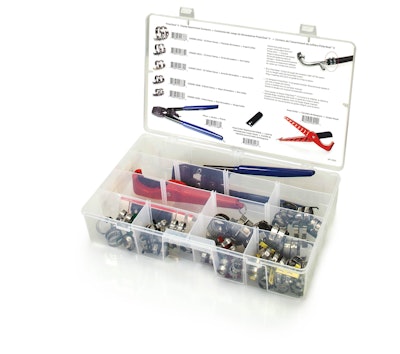 The Gates Corp., a manufacturer of industrial and automotive products, unveiled its updated corporate website the company says was designed with OEM, MRO and distributor audiences in mind. The new Gates.com is built for easier access to hose and belt products, tips and resources for an improved user experience. To tour the website, click here.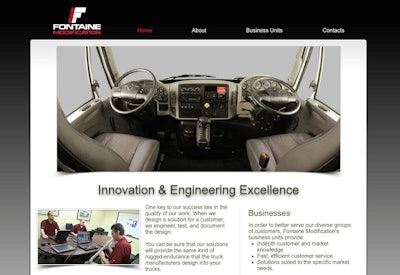 Fontaine Modification also has redesigned its website to be more visually appealing, easier to use and better optimized for mobile devices. The new fontainemod.com also provides a more in-depth look at Fontaine's two newest business units, Fontaine Modification Fleet Services and Fontaine Modification Vocational Services, that were established to provide greater efficiency for customers in key market segments. On the new website, each business unit has its own dedicated page with a full list of available vehicle modifications.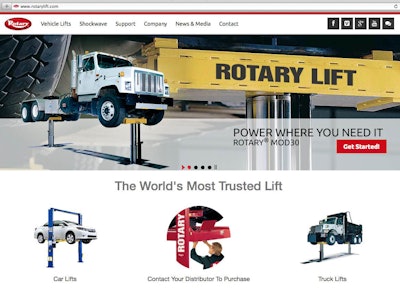 Vehicle lift manufacturer Rotary Lift says that it decided to redesign its website to showcase more videos, images and product information to improve the user experience. The new rotarylift.com homepage features a rotating slideshow of the company's vehicle lifts in action, highlighting the wide variety of products available.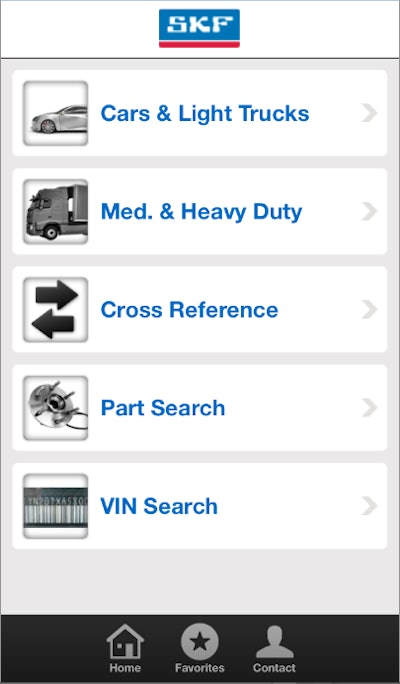 SKF launched its SKF Parts Info application, a mobile app based on its automotive and heavy-duty online parts catalog, SKFpartsinfo.com. The company says the free download – which is available for iPhone, iPad and Android – is designed to offer the convenience of an online parts search within an easily accessible mobile app environment.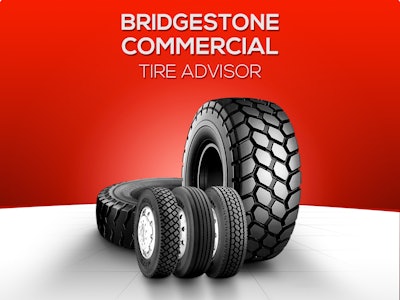 Bridgestone Commercial Solutions' new Tire Advisor App is designed to allow drivers, fleets and dealers to review the company's commercial product catalog. Users can access information about truck and bus tires (Bridgestone, Firestone and Dayton), Bandag retreads and off-road mining and construction tires (Bridgestone and Firestone).The app is available for free through the Apple iTunes Store, while the iOS mobile app can be downloaded on iPad only.