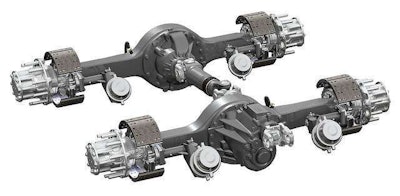 Kenworth made a lot of headlines last week. First, the truck maker has added Dana's Spicer AdvanTek 40 tandem axle for new Class 8 pickup-and-delivery, regional haul and linehaul trucks equipped with the Kenworth AG380 or AG400L suspension. The AdvanTek 40 axle incorporates a gearing design to help increase fuel economy, improve reliability and reduce vehicle weight. Axle ratios of 2.26, 2.39, 2.53, 2.64 and 2.79 are available on Kenworth Class 8 trucks, including the T680 and T880. The axle also offers a flow-through lubrication system for the inter-axle differential, a high-efficiency on–demand lubrication pump, a no-maintenance U-tube breather, wheel differential locks, lube flow enhancements and the SelecTTrac solution for wide-based single-tire configurations.
Also now available as an option on Kenworth's T680 and T880 is the SmarTire Tire Pressure Monitoring System by Bendix CVS. The factory-installed Bendix system uses wheel-mounted sensors in each tire to monitor the tire's pressure and temperature; the sensors are located on the steer and drive axle wheels. If tire pressure becomes too low or tire temperature becomes too high, the system sends a signal to the driver via the dash display.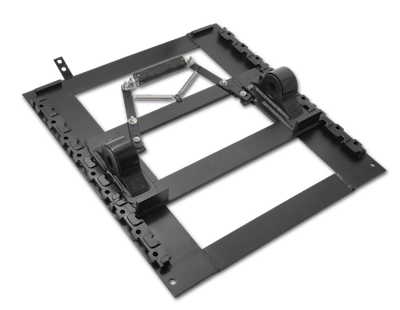 Moving on to another trusted company name, Fontaine says its LWB Air Slide assembly that was released for OEM production in 2013 now is available for the aftermarket through its Fontaine Parts Connection business unit. The LWB replaced the ATB that long had been the company's standard moderate-duty air slide lower assembly and added several features such as a smaller footprint and less weight. Assemblies can be built with Fontaine's 6000, 7000 or 7000 Clean Connect Low Lube top plates, with mounting heights ranging from 6¾ to 10¼ inches and slide lengths available from 12 to 48 inches. The LWB can be installed where the ATB was installed originally and is rated up to 55,000 pounds vertical load and 150,000 pounds drawbar pull.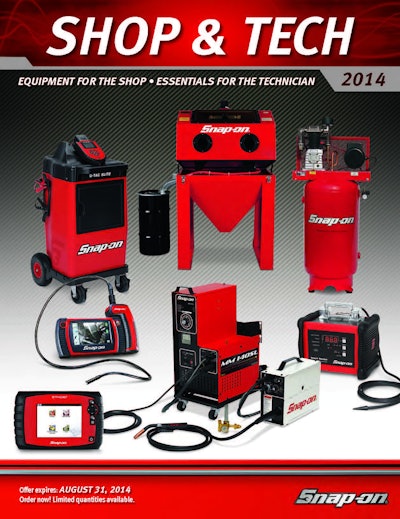 Finally, Snap-on says its new Shop and Tech Catalog features useful equipment such as the 140A "Muscle MIG" Welder (MM140SL) designed to provide users with higher duty cycles at maximum amperage for longer continuous weld times. Also included are the latest in diagnostic solutions such as the Ethos Plus (EESC319) handheld scan tool and the BK8000 Wireless Advanced Digital Camera Videoscope. Equipment for battery systems and emissions service is available at special pricing, including the D-Tac Elite Diagnostic Tester and Charger (EECS306C) and the portable EVAP Smart Smoke Machine (EELD500) built to diagnose eight of the top 10 emission DTC codes. Customers can view the catalog online at www.snapon.com.