We've been hearing from a lot of OEMs and vendors who are collaborating on distribution solutions to make a few top-notch and highly desired products a little more accessible to truckers. This week, let's highlight a few of those recently announced team-ups.

We'll start with Navistar, which has tapped Eaton as its new supplier of heavy-duty remanufactured transmissions. The majority of the deliveries to Navistar's roughly 350 North American dealers will be Eaton Flex Reman transmissions. The transmissions ticketed for Navistar will include a customized design with shift bars in a forward configuration on the housings; 10 part numbers will be available with this design. Deliveries already are underway.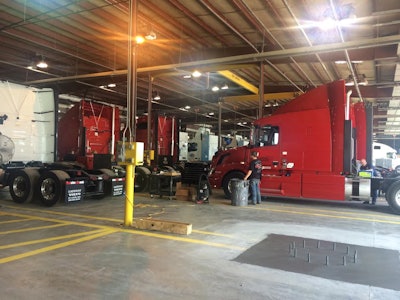 Meanwhile, another new collaboration should help make compressed natural gas options a little more accessible. Fontaine Modification and Mainstay Fuel Technologies reached an agreement to provide a turnkey process for the delivery and installation of CNG fuel systems on Class 8 heavy-duty over-the-road tractors. Fontaine will install the back-of-cab and side-saddle CNG fuel storage, with management and delivery systems manufactured by Mainstay. Fontaine will perform the installations at its truck modification centers across the United States. Mainstay, which manufactures CNG fuel storage and delivery systems for Class 6-8 trucks, says configurations are available from 30 to 220 DGE (diesel gallon equivalent) to meet various fleet range requirements.

Vipar Heavy Duty, an independent heavy-duty truck parts distribution network, awarded approved supplier status to the Penray Companies for its full line of service chemicals, cooling system filters and cold weather products. Penray says its brand presence in the heavy-duty market fits well with the business model of Vipar, which has more than 500 locations to support distributors and their end-user customers.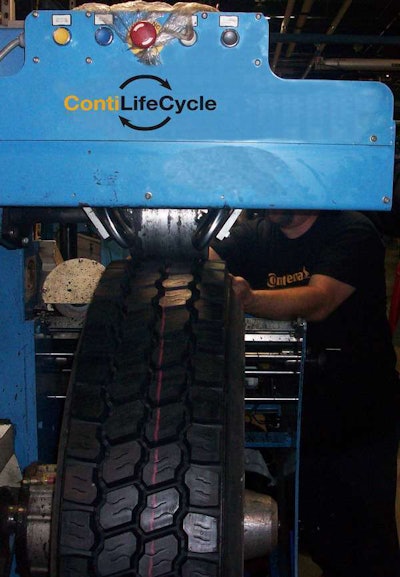 Rolling along, Piedmont Truck Tires, one of the South's largest commercial tire dealerships, has entered into a licensing agreement with Continental Tire the Americas to join the ContiLifeCycle dealer network. Piedmont will be supplied with flat, precured ContiTread products, which will allow the commercial tire dealer to produce retreads featuring the same pattern designs, rubber compounding and tread technology that are included in new Continental brand truck tires. The affiliation between the two companies began in late 2010 when Piedmont started selling new Continental truck tires.

Finally, Philatron Wire and Cable is partnering with Consolidated Electrical Distributors to distribute its Flexy coiled extension cord. Philatron said its Flexy partnership with CED, one of the country's largest electrical distributors, will allow it to maintain and expand its strong and growing presence in the electrical distribution industry.