Some of trucking's top vendors stepped forward last week with lots of helpful services and tips to maximize uptime and keep your big rigs rolling. Here's a brief sample: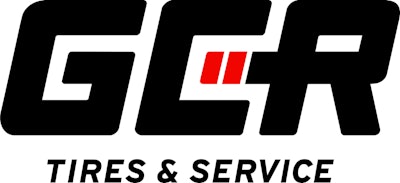 Bridgestone Americas Tire Operations unveiled its newly rebranded GCR Tires & Service division, with a goal to provide standardized service across all of its U.S. locations by offering the same hours of operation, Tire Industry Association-trained technicians, a nationally connected sales force and one website for all locations. The service offering includes tire maintenance and repairs, onsite service, 24-hour emergency response, Bandag retreading and more. The letters of GCR reflect the last names of the original company founders, Balie Griffith, Harold Crawford and Perry Rose. The first GCR operations opened in 1945 in Odessa, Texas.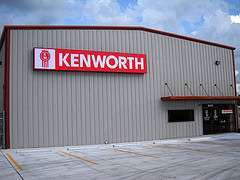 Kenworth of South Louisiana isn't quite nationwide yet, but its regional growth is nonetheless impressive. They recently opened a new parts and service location with two service bays near U.S. Highway 90 in Lake Charles. The new Kenworth of South Louisiana dealership is located on 12 acres at 441 S. Goodman Road, just off U.S. Highway 90 and about 1/2 mile east of exits 10B and 11 of Interstate 210. The Lake Charles location joins four other dealerships under the Kenworth of South Louisiana banner in Carencro (Lafayette), Harahan, Houma and Port Allen. The Lake Charles location is open from 7 a.m. to 5 p.m. Monday through Friday and 8 a.m. to noon Saturday. The phone number is 337-405-7856.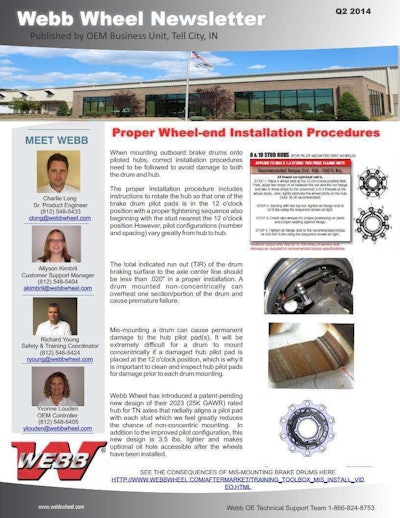 Meanwhile, help keeping your truck running smoothly also is available from a couple of top-tier OEMs. Webb Wheel's OEM Business Unit published its Q2 newsletter containing information about the proper wheel-end installation procedures for mounting outboard brake drums onto piloted hubs. Webb advises in the newsletter that the consequences of not following this procedure can damage both the hub and drum, resulting in premature failures. The newsletter explains how the hub is to be rotated with a brake drum pilot in the 12 o'clock position, with proper stud tightening procedure and torque values also outlined to ensure that the total indicated runout (TIR) of the drum braking surface to the axle center line does not exceed .02 inch.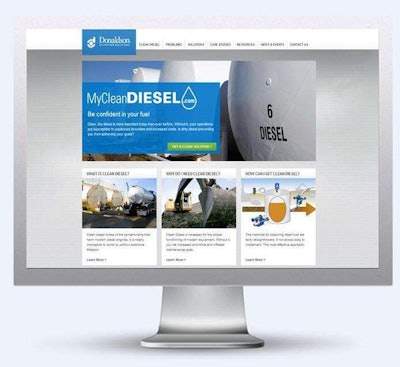 And if you need help staying away from dirty diesel, Donaldson Co., a manufacturer of filtration systems and parts, has introduced MyCleanDiesel.com, an online resource intended to answer questions about diesel fuel challenges faced by owners of modern engines. Donaldson says today's engines can be heavily damaged by anything other than the cleanest diesel fuel, and that's why it set up the new site: to answer questions such as "What is "clean" diesel?" "Why is it needed" and "How is it obtained?"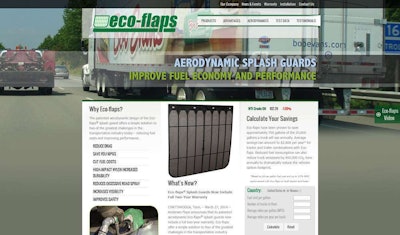 Finally, Andersen Flaps launched its new website, , www.Ecoflaps.com, which the company says features a new look, user-friendly navigation and more focus on customer needs. Competitive analysis and sales brochures are available for download, and visitors also can watch the Eco-flaps video and read up-to-date news and information about the product. They also can request and place orders directly from the website.