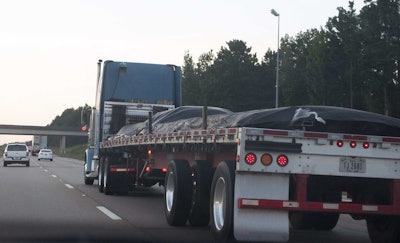 [youtube xssIAgRW9ls nolink]
What's changed about trucking since 2003? All manner of things, from the emissions systems put on engines to all manner of regulatory overload.
There's also been no shortage of change in the balance of miles and money that drives owner-operator businesses. Because of its role as a financial services provider for thousands of owner-operators, ATBS has lots of interesting data to precisely document that evolution.
In this video excerpt from his presentation at the Partners in Business seminar at the 2015 Great American Trucking Show in Dallas, ATBS Vice President Jeff Amen gives a quick summary of trends in key components of the owner-operator model. These include revenue, net income, annual miles, hours worked, maintenance cost per mile and more.
Put it all together and developments over the last decade-plus make the owner-operator business proposition look quite good, he says: "Working less and making more."
Amen also explains how the plunge in diesel prices has affected some of the key cost figures. Many ATBS clients have tended to ignore fuel-saving strategies because of the low prices, but that means missing opportunities to save thousands of dollars a year.
"Fuel's come down, but it still matters a whole whole lot," he says.
Partners in Business, produced by Overdrive and ATBS, is sponsored by Goodyear Smart Fleet, Ryder and truckstop.com.