A life in trucking for many seems to involve little more than traveling to new regions around the country and getting paid to do it. That wasn't enough for the Georges.
Danny and Cindy George of Henderson, Colo., have been together for 31 years and between them have driven more than 6 million miles over their careers. The 2018 TA Petro Citizen Driver honorees have been company drivers, owner-operators, and they've run a small fleet. Their lives prove what staying focused on personal goals can allow you to accomplish.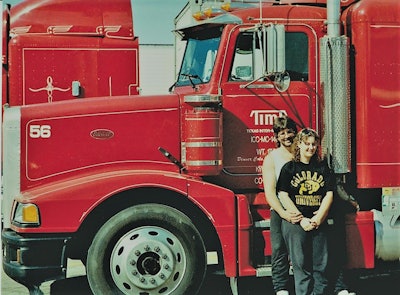 Having grown up in a family where dad was a 40-year veteran driver and grandpa had hauled, too, Danny followed in his forebears' footsteps. A few years in, Cindy joined him on the road in a husband-wife team. They had success, but that wasn't the be-all end-all dream. Through the difficult years and plenty hard choices, employee issues and even a bankruptcy, they never stopped in pursuit of big personal goals alongside their business life: a desire to live truly fulfilling lives together and experience different cultures. They traveled as much as they could in time off, including extensively in Australia, Tahiti, Italy and other Mediterranean locales, various African countries and 40 different Caribbean islands.
It all sparked a more specific goal: to embark on a trip around the world in their own captained sailboat.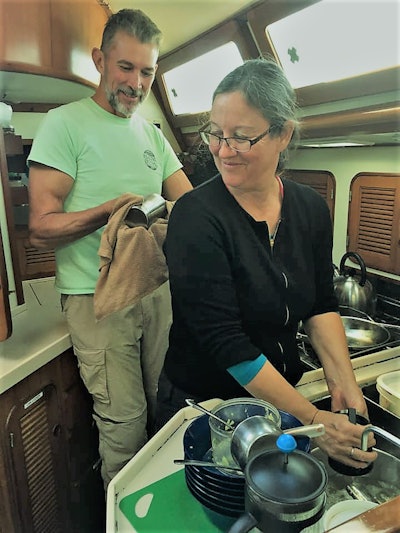 The pair caught the sailing bug in 2007 on the first of several Caribbean sailing cruises. They investigated what they would need to do to become as proficient at sailing as they had become driving cross-country together. They got excited talking over what living on a rather small boat together would be like, with its similarities to their trucking lives: the planning, navigation, observing the weather and forecasts.
The importance of mechanical know-how, too — even more important in the middle of the ocean. No roadside service available there.
In their mid-50s, the couple has put their hauling careers in neutral while they still have the physical and mental ability to attempt such an aggressive feat. Danny describes watching his father work as a driver for 40 years, until he was 70. As he aged, his recreational opportunities became more and more limited. His personal dreams were slipping away. This is all too common in our communities.
Following numerous conversations regarding my own recent retirement from the road, I asked them to describe how they were able to do this. How did you earn enough, and more importantly save enough, by age 55, when we are so used to listening to people say they can't imagine ever being able to retire?
The first thing they did: define the ultimate goal. Once they did this, they recognized the need to give up things that perhaps would provide an immediate burst of personal gratification but would decrease their chances for reaching their sailing goal. They developed a budget and started holding each other accountable for all expenditures while they walked the walk of fiscal discipline together.
Most importantly, they remained committed to the goal as they pursued it.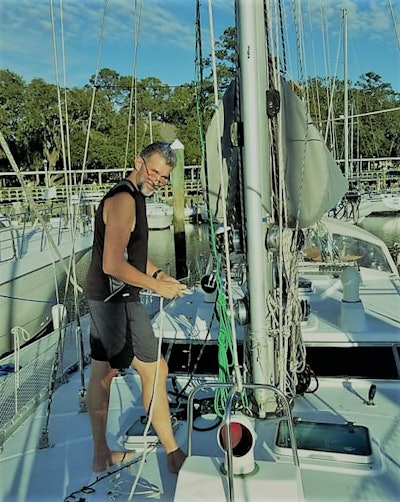 As company drivers, they took full advantage of matching retirement-account deposits from their employers. They avoided the trap many fall into where they tell themselves they just can't afford to give up $50 or $100 a month now in order to have security in retirement. Saving is so important for everyone, even if you're not going to buy a sailboat. Danny and Cindy both describe how important getting out of debt has been, likewise setting up savings accounts for retirement with automatic deposits.
They learned to sail by attending Cruiser University, initially. They also hired a personal sailing coach before purchasing the boat to meet their needs for safety on the long trips. Hiring the people who can provide much-needed guidance isn't very different from being a truck owner or driver reaching out to experts in trucking to help them be safe and profitable.
If anyone is interested, you can follow the Georges' adventures through their own blog over the next few years as this plan to explore many more cultures 'round the world continues to unfold.
What a dream come true for them, and proof that planning and sacrifice for their ultimate goal is paying off.