Here's a big thanks to everyone who responded to the poll, wrote in and called, providing input on their opinions about the COVID-19 vaccines. Though the poll question was aimed at those who hadn't yet touched a vaccine, the largest group from the poll consisted of those who had in fact, like me, received a vaccination, as illustrated in the introductory text in the poll shown below.
The third biggest group indicated they were waiting for full FDA approval of the vaccines before taking one of them. That full approval came for the Pfizer COVID vaccine just yesterday, to which the military responded by beginning its process of mandating vaccination for servicemen and - women, and various employers indicated moves in the same direction.
After my many conversations with those who answered the question there, including plenty in the "Other" slice of the pie, here are some of the takeaways: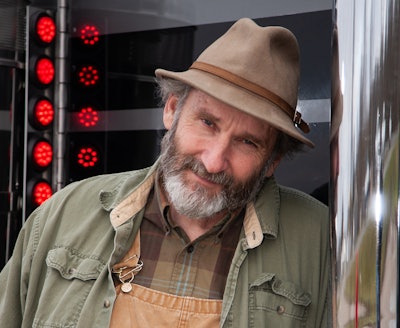 For many, vaccine hesitancy goes deeper than just politics
Among those who haven't gotten the vaccine, and probably never will, there were two prominent groups among the readers who weighed in directly via this email link and this phone number: 765-730-7643. This first group consisted of those who indicated strong reliance on their own past experience. These are men and women who have either been through past medical events or other experiences, some of which led them to doubt the trustworthiness of broad societal and/or governmental claims. These were people who, for the most part, simply lived by their own code, and wished to be left alone to continue doing so.
Perhaps the message I found to be the most thought-provoking was from one David Brown. Here is an excerpt:
I've had two flu shots in my life. Both times I got double-lung pneumonia, and one of the times when I was 15 I was hospitalized for 13 days and nearly died from it. As a result, I have diminished lung function, and a good blood oxygen level for me is 94%. As a result, I can't wear a mask for long at a time.
I don't distrust the government, and I'm not anti-vaccine. There are only a few of my immediate family members who have not gotten the vaccine, one of whom is my brother-in-law, currently in the hospital with COVID. He and his wife went to Las Vegas for their anniversary and both came back with it.
l encourage anyone who wants the vaccine to get it, but I'm more scared of what might happen if I get the vaccine than what might happen if I get the virus.
Then there was Don Rizdon, aka "The Longhorn":
Well, Long Haul Paul, you are now listening to Long Haul Don, better known as The Longhorn. I spent 65 years on the road and retired, but I never listened to the government about what they wanted me to do. I did what I wanted to do to get me back home in one piece and safe. I always had my silent partner in the buddy seat to bail me out of a stupid mistake.
The Longhorn is skeptical of long-term effects of these vaccines, and suspects an early 2020 illness of his own may have in fact been COVID, though testing was not happening at the time in the United States to any widespread degree.
How'd he get rid of that illness? "They sent me home and I took care of the rest," he said, suggesting high-proof alcoholic beverages may have helped. "I am going to be 82 years old and if you see me you would not believe that."
Speaking from personal experience, like Longhorn I myself had a bout with the most god-awful case of pneumonia I've ever had in early 2020. It wouldn't respond to antibiotics, so the doctor put me on steroids. COVID-19 simply wasn't on anyone's radar, then. And yes, to Longhorn's point, there was a certain family recipe that a Kentucky friend dropped off at the house, and which I may have partaken of in medicinal doses.
At that point, all we knew to do was follow the doctor's orders and ply whatever home remedies we could. I did eventually recover. That said, I wish massive amounts of alcohol were all it took to eradicate this scourge. Were that the case, many among my family and friends would be bulletproof by now.
The true believers
The second most prominent group who reached out directly consisted of readers I might call the "true believers." These were people who were steeped in alternative news sources outside major online platforms.
I had a good phone conversation with a gentleman named Jonathan, from South Dakota. He followed several commentators on platforms such as BitChute, Rumble, and Odyssey:
"You can't trust [Fox News commentator Sean] Hannity anymore. You can't trust [syndicated radio host and lawyer Mark] Levin," he warned. "They've all gone corporate." Upon my request, Jonathan sent over some links to the online personalities he relies on. I listened to a few minutes of each commentator. There were names like Monkey Werx, Patel Patriot, and Guardians of Intelligence.
My honest sense regarding these personalities is that they resemble, at least in tone, the televangelists of the 1980s I once listened to. They were all about going after the establishment, and they all had lines of merch for sale. It made me wonder whether we are living in an age of a new secular religion.
I mean no disrespect to the gentleman from South Dakota. He presented his views cordially and in a professional manner. That said, I will proffer that, in the end, these online cats are all just slinging merch.
(Full disclosure: I sling merch, too, on our website longhaulpaulmusic.com, and for $15 I'd be proud to sell you a CD. Just sayin', driver, it takes one to know one.)
In closing, no one reflected my own concerns on the matter quite as perfectly as Mikki King:
Paul, I don't see a lot of pro-vaccine talk from trucking in general. I work with trucking companies in the Seattle area, and last summer/fall some of them had half of their drivers sick with COVID. I'm really concerned about the Delta variant because a lot of these drivers never got vaccinated since they already had it. I don't argue with them, but conversations are still important. People change their minds, sometimes.
Thanks again to everyone who wrote in directly or called. Down to the last reader, your comments were framed in a civil manner. Bravo to you.
To Mikki's point, I think that's pretty darn important.
[Related: 'I need to get parked and rest': Early-pandemic testimony from an owner-operator who rode out COVID symptoms in the truck]