Candy Bass has been a fixture ....
Candy Bass is a constant ...
Candy Bass, whose name for many years now has graced the truck stop here in Nashville that is the closest of any stop to where I live ...
It's been hard for me to settle on just how to begin this story, intended simply to publicly congratulate a woman whose presence has been a veritable constant in my mind since, it certainly feels like, the very day I started out with Overdrive in November of 2006. Truthfully, I can't remember where and when I met Candy Bass for the first time, but a quick search of Overdrve's archives puts the date before or in 2010, when she was marshaling an effort to collect donations of hats for military servicemembers at Brooke Army Medical Center in San Antonio via Fort Sam Houston's Army Community Services office. That program was known simply as "Hats for Heroes," well into its fourth or fifth year by then. And it was but one of the charitable efforts Bass helped move along throughout her long and successful career, then as an operator with Marten Transport.
As independent owner-operator Howard Salmon put it then, describing Bass: "When there's something ever that needs to be done, she's one of the first to be helping. She'll give the shirt off her back to help anybody -- she loves trucking, and she loves the truckers."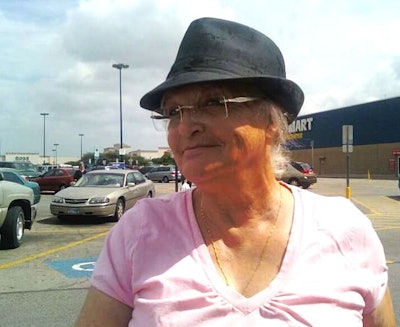 The trucking community and the organizations and companies that support it, has been on a run of paying that back to her in recent years. Bass was a a Citizen Driver honoree in TA Petro's program in 2016, whereupon her name went up on the Nashville truck stop that bore it from that time on. The day that truck stop opened its doors for the final time this past Friday, Bass was in Louisville, Kentucky, to accept Driver of the Year honors from the Women in Trucking group at a Mid-America Trucking Show event.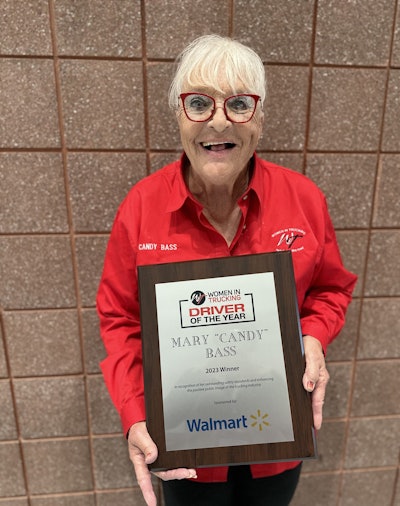 The press release from the Women in Trucking org lauded Bass for her 50-year career, accumulating 6 million accident-free miles over that time. The award followed her recognition as a Top Woman to Watch in Transportation by WIT's magazine, Redefining the Road.
New WIT leader Jennifer Hedrick noted Bass' efforts in mentorship as well. "Candy Bass has given extensively to the trucking profession," Hedrick said, "not only during her time on the road and commitment to safe driving, but through mentorship and her desire to be a guiding star for women at all stages of their careers."
She's a WIT member, likewise a life member of the Owner-Operator Independent Drivers Association, involved in numerous charities, including the St. Christopher Foundation, the aforementioned Hats for Heroes, Special Olympics, Trucker Buddy and others. At 78 years young, she still hauls OTR, now for the Transport Designs company.
She's been a fixture at big trucking-community events like MATS, the conference of the National Association of Small Trucking Companies here in Nashville, where I feel like I may have run into her most through the years. At once, that could be my mind conflating her presence there with the simple fact that any trip from my neighborhood into downtown inevitably includes a run across the bridge next to the TA that bears her name. Well, before Friday, anyway. No matter what goes up on that site (I've heard mixed-use residential/commercial -- no big surprise there given the way Nashville real estate has gone over the last decade and more -- up, up, up), I'll be reminded of her benevolent presence by the site itself and all the memories associated with it, given the countless among you I've met there through the years for a talk, for lunch, for dinner and a coffee, a truck walkaround, whatever the case may be.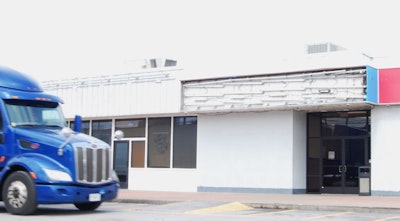 Here's farewell to what once was, there -- the Love's at Trinity Lane is pretty close here, too, though. Guess I'll have to meet you there when you come through town from here on out, or farther afield, as has sometimes been the case for operators coming through.
As for Bass, our friends at Land Line report she took news of the Candy Bass Travel Center's closure "in stride." Her name will now go up on the location in Wildwood, Florida, near family.
Here's congrats to her again, to a true original.
For a bit of history around the Nashville TA stop, hear TA Nashville employees recount the 2010 flooding of the location and subsequent renovation/rebuild in this 2019 edition of the Overdrive Radio podcast: