Daniel Joye of St. Robert, Missouri, passed July 28, 2023, at age 69. Joye was a staff sergeant in the U.S. Army for many years and retired there with a military pension, yet he made a second career for two decades and more as an owner-operator leased to Prime, Inc., building considerable wealth for his family in the process. That's according to a man who considered Joye one among his closest friends among Prime-leased owner-operators -- Mike "Mustang' Crawford, who now trucks with his own authority principally contracting with Prime's brokerage division.
I can't even begin to chronicle the stories I've heard through the 15 years I've known Crawford about "Joye Boy," among the nicknames Crawford occasionally used for the owner-operator. Another? "We nicknamed him 'Thunder Child'," Crawford said, in earlier years given the owner-operator's occasionally hot temper. Joye had little patience for customers with a detention time issue at the docks or loads that required large amounts of deadhead before pickup. "He was a hell of a worker," Crawford added, making the absolute most of his time away from home in support of his wife, Ok Pun Joye, by whom he's survived along with two sons, a daughter and now several grandchildren -- by all accounts, his pride and joy.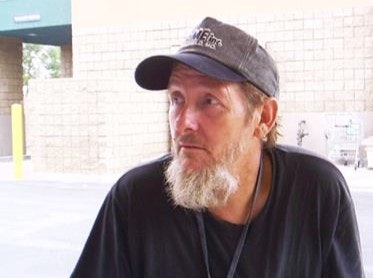 His truck was considerably newer than Crawford's 1994 Freightliner, so the option of going independent and running Prime-brokered freight and thus avoiding the imposition of ELDs post-mandate wasn't in the cards. He hoped to travel, to get closer to his beloved hobby of ocean fishing. But ultimately he stayed around the home base in Missouri, finding another form of driving for work. He inked a banner year last year driving a car with the Uber service, Crawford said.
A cancer diagnosis, sadly, intervened this year.
Crawford saw him several days before his death, and Joye noted his prognosis was "anywhere from days to weeks." About a week later, he "was buried at a veteran's cemetery in Waynesville," Missouri, Crawford said, the veteran's cemetery at Fort Leonard Wood. (Joye's obituary, along with some tributes from family, is posted at this link.)
Crawford traces the strengthening of his friendship with Joye back to the death of owner-operator Gene Pace in an accident with a flatbed load of glass panels. Before Pace died, Crawford, his friend and fellow owner-operator Russell Gookin, and Pace fashioned themselves the "three amigos" among Prime-leased owners, Crawford said. After Pace passed, Joye would eventually become the third amigo.
"The best thing I can say about Dan Joye," Crawford said, has to do with his time and financial efficiency. He never let available hours go to waste, and invested every dollar of income he produced. "He leased three or four trucks" in the time he was at Prime, and was an early adopter of mobile computer technology, refusing to message with back-office dispatch over the company in-cab comms module, because it cost both of them money. "Don't waste the money on it," he said essentially, instructing dispatch to send messages to him via his laptop.
Joye's the reason Crawford first got a laptop himself -- he introduced Crawford to the Driver's Daily Log program (RIP) for hours recordkeeping in the early part of the century, likewise Microsoft Streets and Trips (also, RIP) for mapping.
[Related: Driver's Daily Log software a casualty of time, ELD mandate, hours changes]
"When it comes to speed limits, he went by the book," Crawford said. "He never got one speeding ticket in his whole time driving a truck, not even a warning. If you wanted to run with him" and the speed limit was 70, "you were going to do 70 right on the nose." He ran with satellite TV in-cab for entertainment, useful for early arrivals at shippers and receivers. "If he got a load on a Friday and had to get to where he was going by mid-afternoon Saturday ... [more often than not] he got there Saturday morning. And that's where he stayed, at the job site. He tried to be the first one to unload."
In short, Crawford added, though with a military pension Joye never exactly needed the money to survive, "he was just what most trucking companies want," Crawford said. "Took very good care of his tires, very good care of his equipment. You give him a load, he did the job. Best thing I can say about him."
He enjoyed fishing the Gulf waters, and "donating" the occasional hundred or more to a casino, as Joye always put it, according to Crawford. If he came out ahead, "he'd say he won, but if he didn't he was donating.'
He could be generous with his friends, too -- up to a point. Crawford once talked to Joye about a $25,000 loan he thought he'd need. "I had more than that sitting in my retirement fund," Crawford said, though if he needed the money Joye was happy to loan it. But there was a catch: "My friend suddenly became a banker," specifying how much interest Crawford would ultimately owe and securing a pledge of the retirement fund as collateral.
"He was a good friend," Crawford laughed -- and a shrewd one when it came to money no doubt. (Crawford, ultimately, didn't need that loan.)
I know owner-operators Crawford and Gookin, and the Thunder Child's family, will miss him dearly. My sincerest condolences to all who knew him.
[Related: 'Chicken house closed, locked up, nobody home': A wrap on Roadcheck with the Mustang]