Host "Big Al" Weekley will take listeners back six decades Friday morning as he interviews country singer Claude Gray, whose "I'll Have Another Cup of Coffee (Then I'll Go)" was a hit in 1961.
That segment, along with a focus on Jason Lee Wilson, former trucker and 2016 winner of the Overdrive-Red Eye Radio Trucker Talent Search, will be highlights of "Overdrive's Music to Truck By: Today's tunes from the men and women behind the wheel." The two-hour show streams at 10 a.m. Eastern every Friday from The Bluegrass Jamboree network.
Gray, a singer-songwriter and guitar player, was best known for his 1960 hit "Family Bible," which has been covered by many artists. His "Another Cup Of Coffee" was covered and rearranged by the late reggae artist Bob Marley, who retitled the song as "One Cup Of Coffee."
Since winning the Talent Search, Wilson left trucking to work in automotive and truck customizing, and has stayed active in the music scene of East Tennessee, where he lives.
He and his James County band last year released the album "Tennessee." Wilson and the band have since released the music video for the "Come Down" single from that album.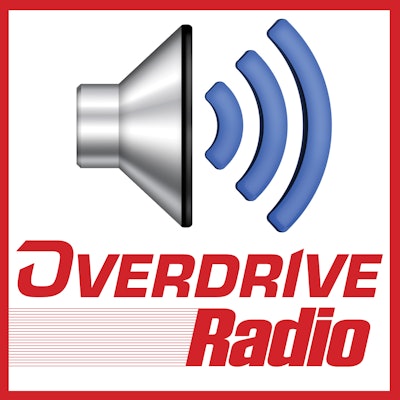 Weekley, a working trucker and long-time DJ for trucking and bluegrass music, features music by and about truckers on the show, as well as other country and bluegrass music. He also airs music-related and news contributions from Overdrive editors Todd Dills and Max Heine.
The program can be streamed live with one click from the home page of TheBluegrassJamboree.com. You can also listen to it via tunein.com and onlineradiobox.com or those sites' associated mobile apps. It can also be streamed through Bluegrass Jamboree mobile apps for Android and iOS devices, which are available for free download, and on Alexa by saying, "Alexa, play Bluegrass Jamboree."
Night haulers can catch a re-air of "Overdrive's Music to Truck By" in the wee hours Wednesday, April 21, 1 a.m.-3 a.m.
Each program is available for streaming for two weeks at Bluegrass Jamboree after the initial airing. Follow this link for last week's program live in studio with Big Al and trucking troubadour Tony Justice, who talked about his new "18 Gears to Life" record on the day of its release.
Justice performs this weekend two nights at the 75 Chrome Shop attendant to the truck show there.
Jason Lee Wilson and James County perform live this Friday, April 23, in Crossville, Tennessee, at GrinderHouse Coffee, 6-8 p.m.