The fears among many in the diesel-powered owner-operator community are real when it comes to rising oil prices, as we've reported, coupled with support in parts of government and elsewhere for alternative energy sources, which might come with their own constraints on production. All of it seems to mean little more than added costs for those fearful, but for the man whose voice is featured in this edition of Overdrive Radio, it all feels less like a problem than an opportunity.
That's Jim Grundy, headquartered in Texas and owner of Sisu Energy LLC. It's an all-owner-operator/leased-small-fleet carrier hauling mostly dry bulk in the oil and gas business. Grundy's got a multifaceted trucking background, which includes past work with the 1845 company, likewise heavy in oil and gas hauling.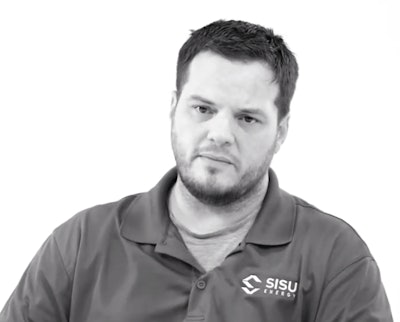 The fleet owner came up in the trucking world in over-the-road operations. When COVID hit last year, he put that experience to work to take advantage of OTR opportunities in a new division of the company that's power-only for owner-ops coming in.
Otherwise, Sisu Energy owns no trucks or trailers itself, nor do dispatch personnel at the company. That's a feature owner-operators leased there take to heart as evidence the company's sticking to its mission to be a platform where owner-operators can thrive, without being slighted in favor of company equipment, and with support people truly invested in their success.
[Related: Independents worry fuel prices will keep rising]
And thrive they have been. Over just two years since Sisu Energy's founding, the company's managed to attract in the neighborhood of 150 owner-operators/small fleets, most running around Texas oil fields and some to points farther. Take a listen: