Oct. 29 at the TravelCenter of America location in downtown Nashville, Tenn., singer-songwriter Lindsay Lawler concluded her 2015 Truck Stop Tour in support of the Truckload Carriers Association's "Highway Angel" program recognizing the heroism of truckers during events large and small on roads around the nation.
In this edition of the Overdrive Radio podcast, hear her performance of the "Highway Angel" song there. The track was written by Lawler and fellow singer-songwriter Chris Roberts. A gallery of images from the event follows.
Podcast: Play in new window | Download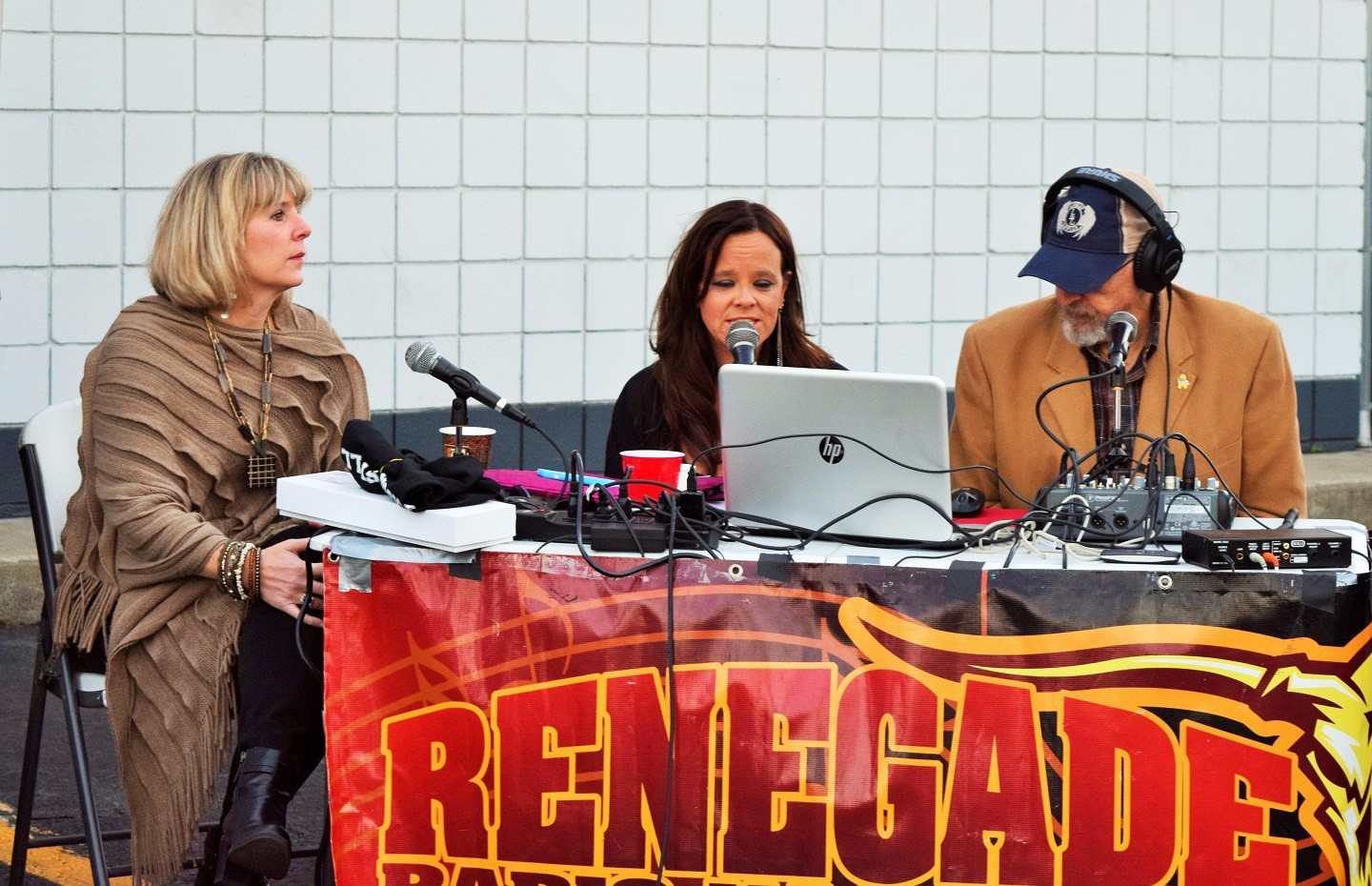 Lawler (center) joined Debbie Sparks of TCA and Captain Jack of Renegade Radio for a live broadcast talk from the event to start the evening.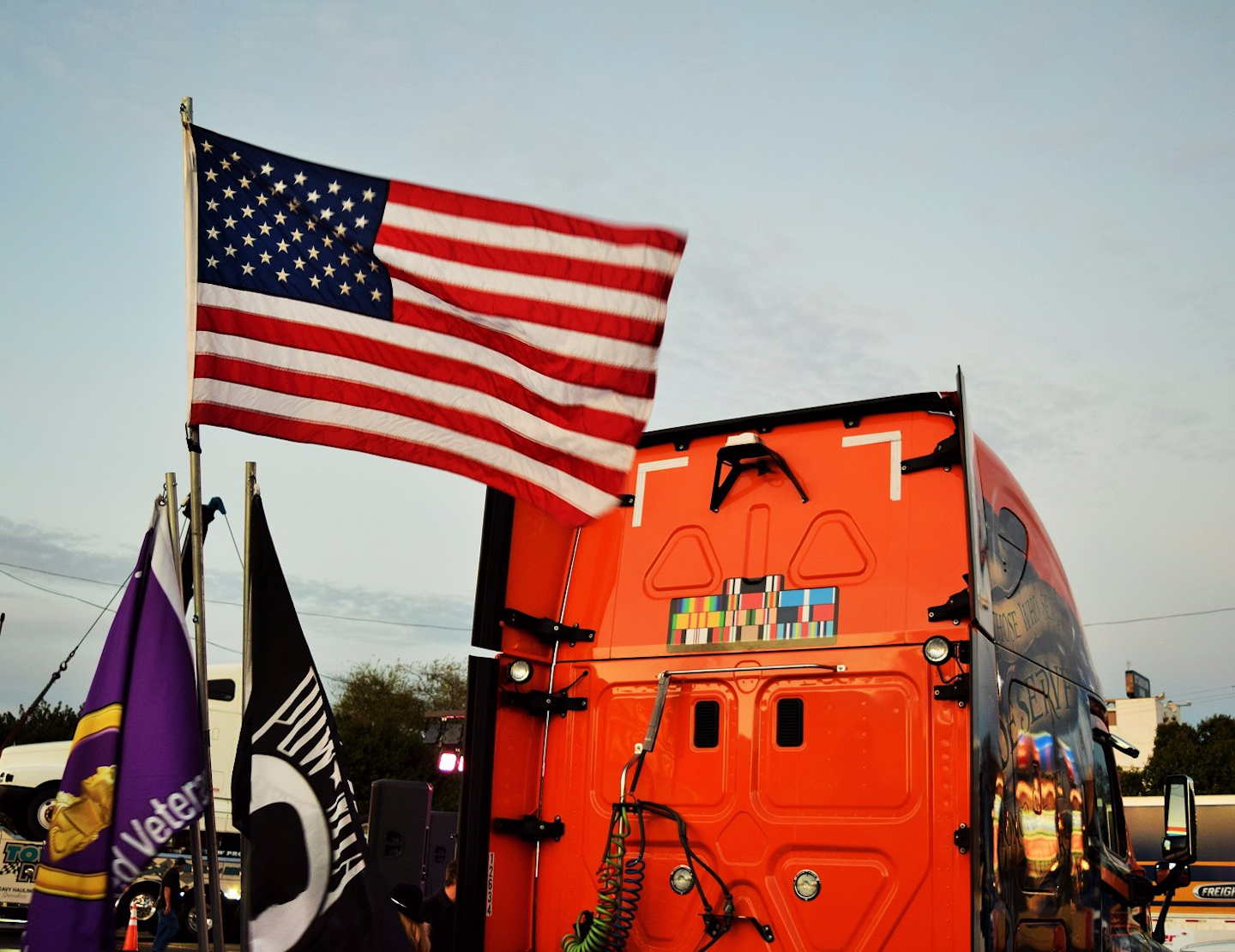 Shneider National, among the tour's sponsors, had two of their Ride of Pride Cascadias flanking the stage.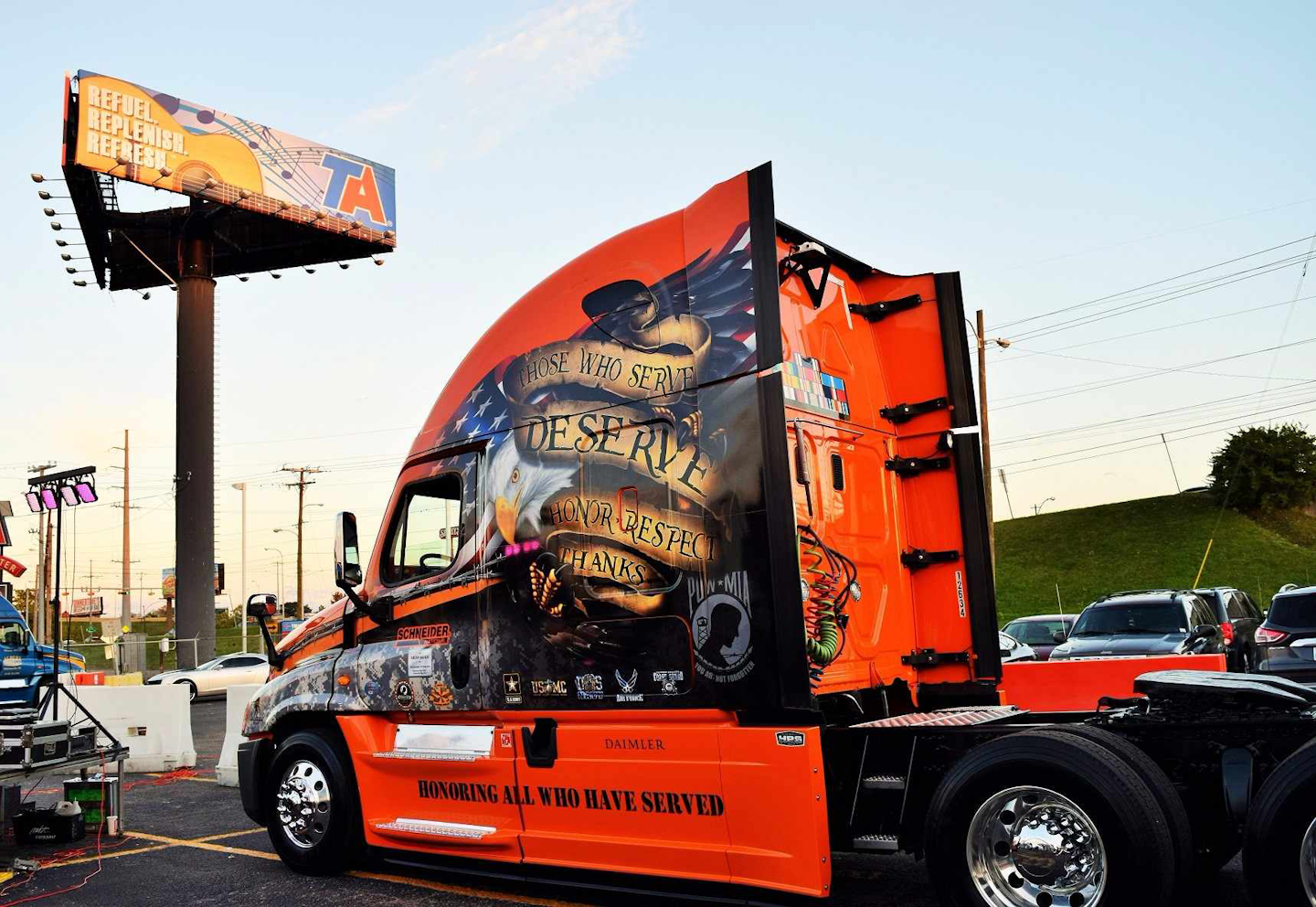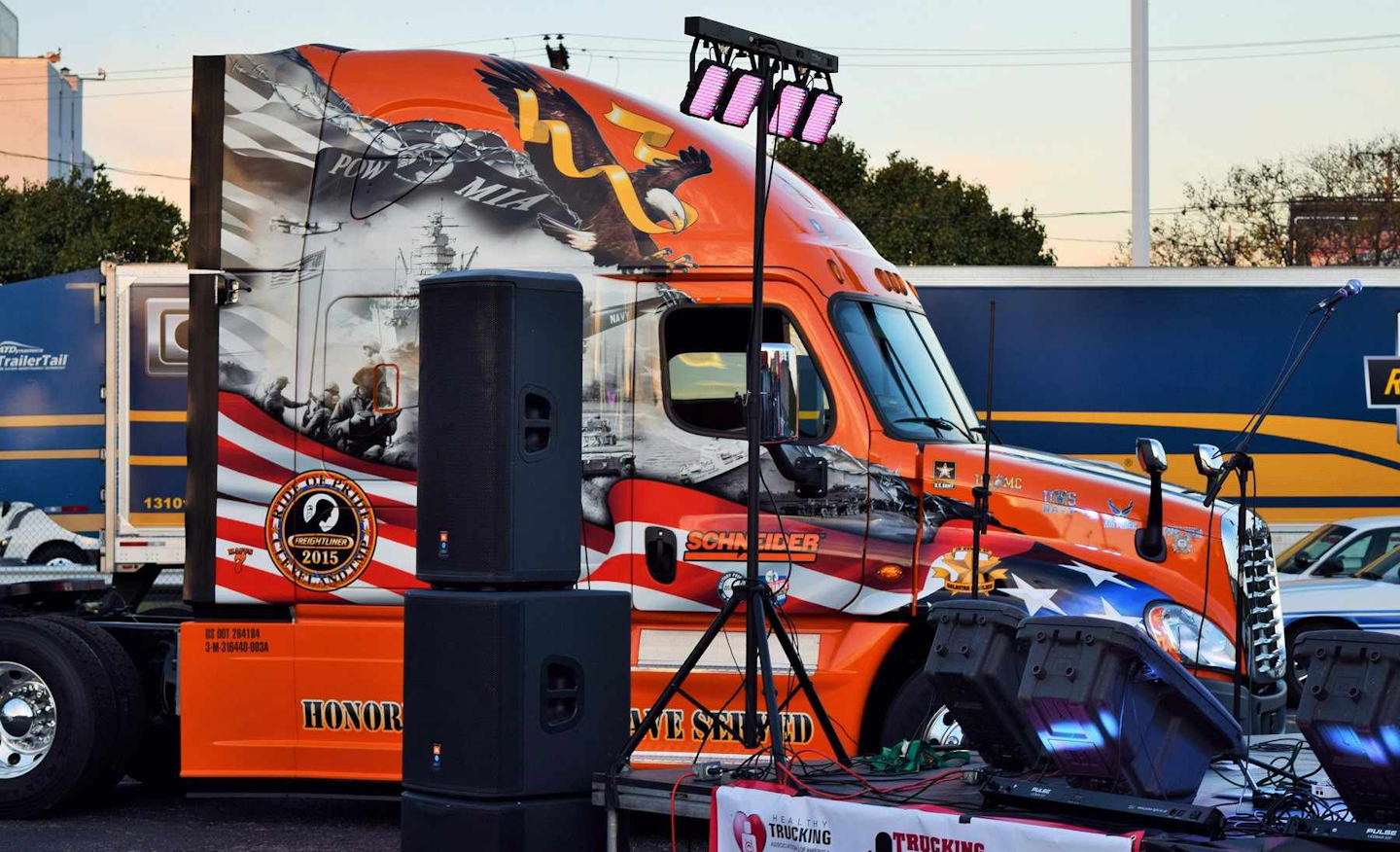 Nashville locals Tow-Pro showed one of its flagship Class 8 wreckers.

As night fell, the large crowd gathered for Lawler's performance.