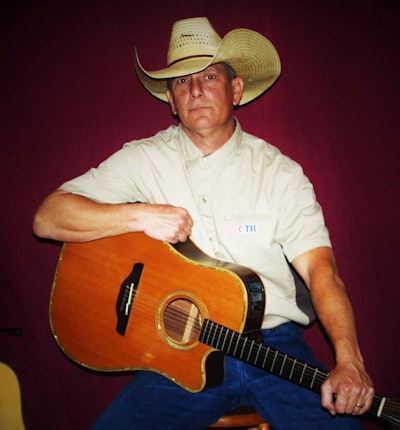 The new record has been long in the making, notes Flippin, Ark., native, hazmat hauler and singer-songwriter Bill Weaver, who will no doubt be well familiar to regular readers. Weaver's been at this songwriting thing for many years, and has made a bit more of a name for himself among truckers in recent weeks following the advance release of the final mix of "I'm Rollin'" several weeks back. That first track on the new record showcases the Southern-rock style he and his band, made up of longtime collaborators, have honed to a tee over several years playing together.
The record itself will be available as early as the end of this week on physical CD and via major digital music retailers like iTunes, Google Play, and Amazon.
What's more, with Weaver, as with some other trucker/singer-songwriters I've had the pleasure of speaking with through the years (notably Tony Justice), there's always an authentic story behind whatever trucking-themed song we're talking about. Those stories often start with a recollection of just where the writer was when the writing began — usually sitting in the cab of his truck after a long day on the road.
In our podcast talk, Weaver weaves his way through four album tracks, from the aforementioned "I'm Rollin'," a joyous celebration of departure as the beginning of the way back home to the "We Drive On" dirge and the nicely sarcastic and wildly funny "Mr. D.O.T." Give the talk, including snippets of the songs themselves, a listen below (or at the head of our "Music to Truck By" playlist), and those who would like to order the record now can find more information via Bill Weaver Music.com.