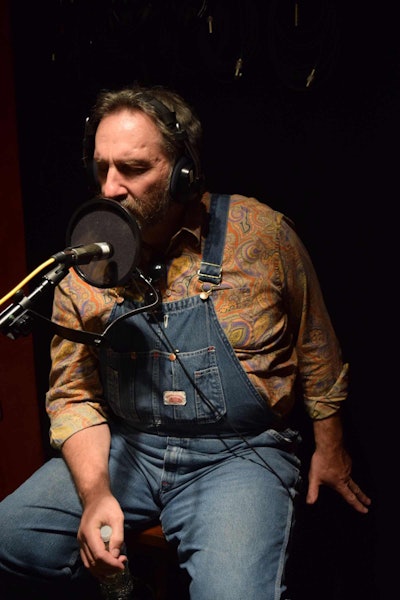 If you missed my first report from the Muscle Shoals Music studio, where long-hauler Paul Marhoefer continued work on the forthcoming "Old Black Epiphone" record, follow this link for video and a pictorial narrative from the session. In the podcast above (and at bottom), you'll hear more of my interview with Marhoefer about just what drove the Indiana-based former owner-operator/current driver way down South to Alabama to record.
Essentially, he found not only some of the best longtime session players in the business but also kindred spirits around town and in the little gray house in Tuscumbia where the session ultimately went down. (You'll also find more from Marhoefer in the Music to Truck By playlist at the bottom of the post. Enjoy.)
Wherever you are today, here's hoping the "long weekend" has been one to remember, in all the ways.