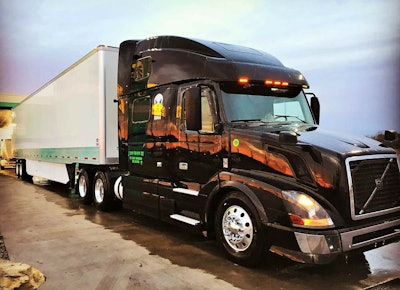 Owner-operator Jon Hose got his own authority within the last year and came to my attention when he shared a brief version of his story of being put out of service with a false-log violation in Missouri early in June. The violation was a result of en-route malfunctions of his One20 F-ELD, just a couple weeks prior to the company stopping support for the device on June 18.
In this the latest edition of the Overdrive Radio podcast, Hose says it wasn't the first time he'd noticed ongoing issues with the device, including inexplicable automatic duty-status changes he can't explain to this day. While his story is one of difficulty, generally, as a direct result of selection of an ELD provider, it also reveals some insights into how inspectors and state-patrol personnel are handling en-route malfunctions, and how you can be prepared for one should it happen to you.
As a general rule, key considerations include having the right equipment on board to be able to access logs from your back-end administrative account if you're an independent, and/or having the right support people in place, whether via a partner carrier if you're leased or the ELD provider themselves.
And have that paper log handy — or perhaps a different e-log– for a back-up.
Hose gets to the inspection that put him out of service several minutes into the talk here, which started on his history in the trucking business, having run in past in the oil field where he's domiciled in Texas, and as both a company driver and lease op at various points through a multifaceted career, now with his authority. Take a listen:
More on the issue of malfunctions at roadside and requests for more time than the 8-day paper-log reprieve allowed in the regs to repair/replace the device: