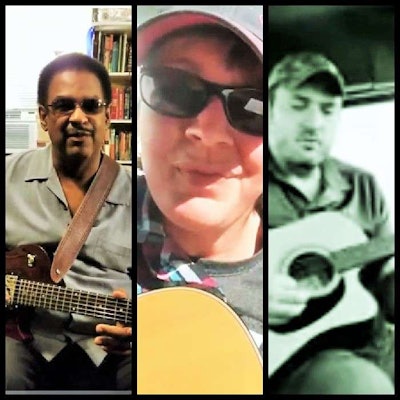 They're competing for a grand in cash and the chance to join the line of Trucker Talent Search winners — going back to the first, Keith Sampson in 2014 — who've recorded in Dallas courtesy of the AxleOutPro company.
And they are quite a group this year, judging by the musical output I've heard thus far. As I've done in years past, here's a Trucker Talent Search preview podcast that runs through some of the sounds and stories of the three finalists, B.J. Williams, Mandi Jo Pinheiro and James Nelson. Williams and Nelson of Tennessee, and Pinheiro of Idaho, were all interviewed by our partner in the talent-search program, Red Eye Radio, and its principal host, the great Eric Harley. Take a listen here:
Podcast: Play in new window | Download
The main event is set for 3 p.m. at the Great American Trucking Show in Dallas, on the America Strong stage in Hall A.
For general information on attending GATS, including how to get registered and full schedules and the like, visit truckshow.com. Hope to see some of you there.