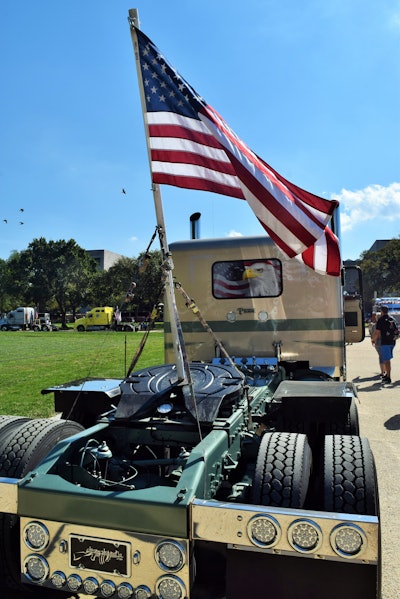 Owner-operator Scott Hampton pulled hoppers before transitioning to the operation he's in today, which he describes as his "flower gravy train" doing multi-drop distribution runs for shipper Dallas Johnson Greenhouse in Council Bluffs, Iowa, south to a variety of stores this time of year. When we talked for what is the latest edition of the Overdrive Radio podcast a couple weeks back, he'd hopped around the Oklahoma City area making deliveries with poinsettias in a reefer, a typical run for this time of year, often loading empty carts back to their origin.
If he was correct in his assessment then, this week might see the last of such seasonal loads, but not the end of the line for Hampton's relationship with the shipper, to which he's been more or less dedicated going on a couple years.
Also in the podcast, hear more from Hampton about his remarkable 2000 Peterbilt 379, which I wrote a good bit about early last week, and his participation in "That's a Big 10-4 on D.C." in October, where we met for the first time. Hampton was the tail truck rolling in the convoy out of D.C. at the end of the event, but by the end of the convoy he tailed no more, as the now somewhat infamous picture we shared from another convoy participant at the time shows Hampton's Pete on the right shoulder of I-95 in the far left of the frame, as convoy participants stopped in a line across all lanes.
For the tale of how he got back to the front that Saturday in Northern Virginia, take a listen: