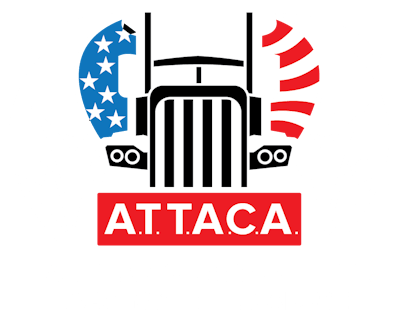 The notion in the headline here is, at least, the goal of Western Flyer Express founder Rodney Timms, based in Oklahoma and also the founder of the All Truckers Together Against Child Abuse (ATTACA) org. In this week's edition of Overdrive Radio, find Timms' impassioned plea to the trucking community to join his effort, in pursuit of victories large and small in a fight against something that's ultimately quite personal for him.
As Christenson-leased owner-operator and regular Overdrive Extra Clifford Petersen memorably told his own and part of Timms' stories some months back, Rodney Timms has written about his experience growing up in an abusive situation in his "My Three Angels" book. He details part of that story in his own words in this week's podcast, including an incident when he was 15 and his own father beat him within an inch of his life on the roadside of an Oklahoma highway. Also: the tale of how he came to start the organization two years back. Take a listen:
Podcast: Play in new window | Download
There's some evidence Timms' call has been getting through to truckers in the past year, at least to those in my network. Tenn.-based owner-operator and 2020 Trucker Talent Search winner Taylor Barker, among others, has taken an active role in promoting the ATTACA organization. That's in addition to Clifford Petersen's heartfelt story about it.
I might wager that, given the wide reach of this issue and many truckers' well-known giving hearts when it comes to children in need, ATTACA could make waves over time in a manner similar to the rise of another organization, Truckers Against Trafficking.
Time will tell. Anyone interested in finding more information about the organization can follow this link to the ATTACA website.