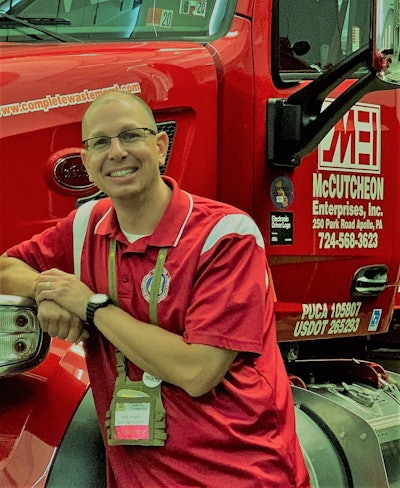 You likely read a little about this week's podcast subject last week with reporting around the Operation Safe Driver Week traffic-enforcement event (focused on motorists as well as professional operators) ongoing as we speak. Namely — the Level 3 inspection and Kansas Highway Patrol trooper and Public Information Officer Nick Wright, whose advice related to how to prep for an inspection was delivered in this conversation from early March. He and I were talking in the context of the three-day Roadcheck inspection event, then scheduled for early May, where the full Level 1 driver and vehicle inspection is what often enough is the focus of the event. Before it was postponed, though, CVSA had named the theme of the annual event as driver-related violations, from medical certification status to ELDs and hours of service – the things hit on by those Level 3 inspections.
That just so happens to also be the inspection level most likely to accompany any roadside stop, which the Operation Safe Driver Week ongoing right now (through Saturday, July 18) takes as its focus.
So let's go back in time to early March – the entire state of Kansas had just three confirmed cases of COVID-19, and, as KHP Nick Wright put it, as in my home base in Nashville, nary a bottle of hand sanitizer or roll of toilet paper could be found within a 100-mile radius of almost any city in America … Along the way, Wright details answers to the following:
**What are best practices for annotations of the log in an ELD when errors are made on the drive line, which can't be edited in an ELD?
**What's the best inspection-preparation advice he could give a driver beyond what's obvious?
**Do states actually run out of those CVSA clean-inspection stickers?
And much more besides. Take a listen: