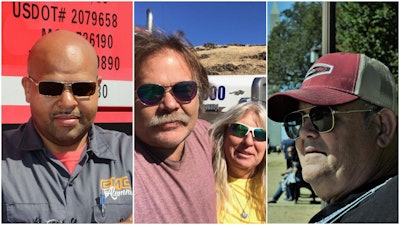 Happy New Year!
For this final 2020 edition of the Overdrive Radio podcast, Daniel and Phyllis Snow are here, as are Rico Muhammad and Joe DeLorenzo and (former FMCSA chief) Jim Mullen and all the other owner-ops and government administrators and brokers and drivers and others we talked to this year.
We're going to hear from a lot of them as we tour back through this oh-so-chaotic and -pivotal of years trucking in America. We'll be counting down the top 10 podcasts of the year along the way, and hearing from some other editions besides, from the chaos of the early days of the COVID-19 pandemic to the hours of service changes, the Biden election and more. Take a listen:
Find a playlist of 14 shows, including that top 10 and a four-way tie for the 11th spot, in the embed from our SoundCloud profile below. Here's a toast to a better year in 2021.