You probably think you know Wedowee, Alabama-based Brian Lindley. Not afraid to work, grew up on a farm, grew up 'round trucks – all are familiar aspects of many a story in the trucking business. But as with so many of the millions of businesses out there, there's plenty of twists and turns in the details when it comes to the tale Lindley has for you in today's edition of Overdrive Radio.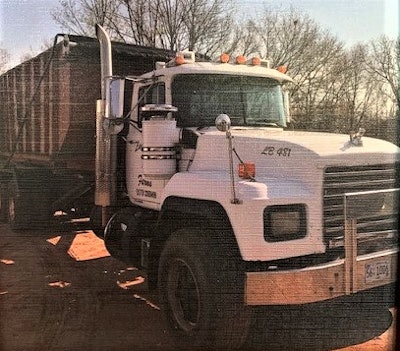 Having started out hauling chicken litter from poultry operations with this Mack day cab – which had a trash body to begin with as part of one of Lindley's early-career efforts doing storm recovery and tree work – Lindley is the owner of the 20-truck, 40-reefer-trailer LB3. He's got three owner-operators leased on, and the balance of the power units are operated in full-service lease arrangements with Penske. He's hauling mostly for direct customers.
In just under a decade, he's turned what was a very small operation into what he hopes is a "destination company," of a fashion, for the best in the business. He's doing dandy in that regard so far. During the March event of the Alabama Trucking Association, Lindley operators scored both number 1 and 2 spots in the association's driver of the year awards program. Nathan Heflin of Lineville took home the top spot, and LB3-leased owner-operator Jason Webber the second.
Brian Lindley's wife, Valerie, was named Safety Professional of the Year for her work as safety director, and Maintenance Director Todd Martin was honored as Maintenance Professional of the Year. It all comes on the heels of near-disaster in early 2020, when the operation had part of its principal reefer contract undercut by a larger carrier just a month ahead of the beginning of the COVID-19 pandemic.
In today's podcast, hear how Lindley and company steered through it all, and much more: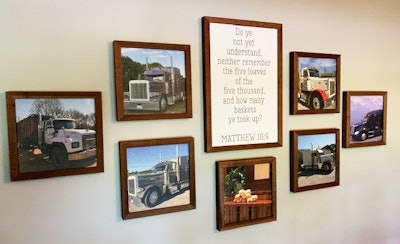 Also in the podcast: Discussion of Overdrive's ongoing and open compensation survey, which you can complete via this link if it hasn't found your email inbox already. Lindley's dedicated-account drivers being on salary in some instances sparked some discussion of this in the podcast. Whether you're a small fleet owner, owner-op, or company driver, the survey has a path through it for you.
We also follow-up from last week up with ATBS President Todd Amen's Q&A portion from the owner-operator performance benchmarking session we re-aired on the previous podcast. Amen addresses his thoughts on where fuel prices are likely to go the rest of the year, the outlook for owner-operator business viability long-term, several tax matters from per diem calculation to dealing with quarterlies and back taxes, and much more.