This week on the Overdrive Radio podcast we're featuring Overdrive News Editor Matt Cole's talk with October Trucker of the Month John Schiltz, nominated for the Overdrive 2023 Trucker of the Year award by his wife and now fully-minted CDL holding business partner, Sarah Schiltz. The pair run a two-truck fleet together and pull alongside each other with their Kenworths (a 1999 W9 for John and a 2013 T660 Sarah upgraded to in recent memory, a tale Cole told in his feature last week).
The Schiltzes specialize is fresh vegetables from farm to canning operations in the Midwest during harvest season, flatbed and RGN platform freight much of the rest of the year. You can probably guess just what they've been up to in recent times out of their Wisconsin home base as vegetable harvests wrap up.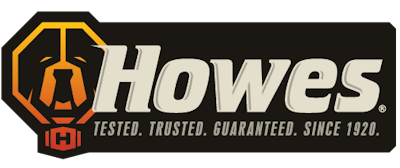 What emerges from this talk with both John and Sarah, though John officially gets the Trucker of the Month nod, is a spotlight on the teamwork it truly takes to run an owner-operator business. John's quick to credit Sarah with a large part of his recent-years' success, buttoning up the biz to where it is today. Sarah, meanwhile, relishes everything she's learned during her own voyage into trucking with John as her practical guide.
[Related: Hustle, never-quit attitude pay off for owner-operator John Schiltz]
Take a listen:
Find all Overdrive Radio episodes featuring 10 Truckers of the Month for 2023 via this playlist:
[Related: View from the kitchen window: OTR life on the home front]
Transcript
Todd Dills: Hey, everybody. Before we get started, a quick note here just to congratulate the winners of Overdrive's Small Fleet Championship sponsored by the National Association of Small Trucking Companies again this year. At NASTC's annual conference last Thursday night, November the 2nd, Butterfly Xpress out of Silt, Colorado walked away with the title belt in the 3 to 10 truck division. Indiana based LNL Trucking then took home the 11 to 30 truck title. Stay tuned later in the week for more from both winners as well as fellow finalists, Wallace & Sons Transport, and K&D Transport, right here on Overdrive Radio.
You can find more about all 10 of our semi-finalists in this year's program via overdriveonline.com/small-fleet-champ. That's small fleet champ. Okay, here we go.
Today on the podcast we're featuring Overdrive's news editor Matt Cole's talk with October Trucker of the Month John Schiltz, nominated for the Overdrive 2023 Trucker of the Year Award by his wife and now fully minted CDL-holding business partner, Sarah Schiltz.
The two run a two-truck fleet as a team and pull alongside each other in a pair of rigs hauling fresh vegetables to canning operations in the Midwest during harvest season and flatbed and RGM platform freight much of the rest of the year. You can probably guess just what they've been up to in recent times out of their Wisconsin home base. As John put it ...
John Schiltz: It's raw, raw vegetables, raw product, and it is go till your eyeballs fall out, pick them up, clean them off, put them back in and go some more.
Todd Dills: I'm Todd Dills, your host for this edition of Overdrive Radio. Before we dive right in with the Schiltzes today, I'll say what emerges from the talk with the pair's that, though John officially gets the trucker of the month nod, the teamwork it takes to run an owner-operator business really shines through here. John's quick to credit Sarah with a large part of his recent year's success, buttoning up the biz to where it is today.
On the other side of a break, we'll take a run through Veteran's Transportation Services or VTS for short. The name of the authorized for-hire, two-truck fleet of John and Sarah Schiltz. Keep tuned.
Speaker 3: Stop fuel from gelling this winter with Howes Diesel Treat, North America's number one trusted anti-gel. Right now you need Howes Diesel Treat more than ever, not only to keep you gel-free, but to fight the shortcomings of today's ULSD by adding vital lubricity, removing water, and preventing deposits. The only guaranteed anti-gel on the market, Diesel Treat also boosts fuel economy and improves performance. This winter, do yourself a favor and add Howes Diesel Treat at every fill-up. Visit howesproducts.com for more information.
Todd Dills: You can stock up on Diesel Treat and more via H-O-W-E-S howesproducts.com. Now here's John setting us up with a little bit of his history around trucking in the Army as a mechanic and then out.
John Schiltz: I have been in or around trucks since I was eight years old. Well, my dad even drove before that, but I drove my first truck on the farm when I was about eight. I'm 57 2, 3 weeks ago, honey? Yeah, three, four weeks ago-
Sarah Schiltz: Yeah.
John Schiltz: ... September 12th.
Was in trucking all the way up until I joined the Army. I was in heavy transportation. I was a heavy truck mechanic in the Army 17 years. I deployed to Iraq a couple times in heavy transportation, 1158 Transportation Company. We went to Kuwait City and ran convoys up all of 2005. We deployed 2004 and when I was medically retired, I'm a disabled vet, in 2010, I immediately bought my first truck and it had my own authority and started out with the one truck in 2010. And this is where we're at today, still my authority and now my lovely wife, she owns half of everything.
Matt Cole: So before you joined the Army, did you drive for a living at that point or were you working for the family farm did or what were you doing?
John Schiltz: I did. I drove truck. It was mainly agriculture based even then. We didn't have CDLs back then. We had chauffeur license. Right away when I was 18, drove in the state hauling vegetables, sweet corn, cabbage, green beans. As soon as I was 21, a small farm in Sun Prairie like Bradley Farms, we took tandems and pups and we ran as far away as Arkansas. That was with a day cab sleeping on the seat for green beans... a lot of seed corn. In the wintertime, we would deliver seed back out to the farms and Kelly Farms, that's who we're involved with now, he's a good friend of mine. We rent a shop from him and Sarah and I do all our own maintenance. Everything short of the really technical electronic stuff, motors and everything we do ourselves.
Sarah Schiltz: Yeah. John dropped a new N14 in his '99 W9. That was three years ago, and then we gutted it and we had it sandblasted and painted and, I mean, that's a '99 truck that he's got and we completely, after we put the engine in, we figured we might as well restore the body, too, because he's going to be driving it for a while to make that money back from putting the crate motor in it. So we're very proud of that truck and we did all that work ourselves. John put the motor in. We did a transmission and radiator and yeah, we try to do as much maintenance as we can.
John Schiltz: That took a total of, what the heck was it, honey? For the paint job and all the body work. That obviously was done outside.
Sarah Schiltz: The truck was down for three months.
John Schiltz: For about three months, yeah.
Matt Cole: And you said that was about three years ago?
Sarah Schiltz: [inaudible 00:06:05] that? Yep, because during that time, so luckily I had gotten my temps in April of that year, I can't remember if it's 2019 or 2020.
John Schiltz: 2019, yep.
Sarah Schiltz: Yes. And then I got my temps in April and we put his truck in the shop to start the restoration and stuff in, I think it was June of that year. So we had bought me a little '97 International, so we were both literally in that truck for a couple of months. He was training me while his truck was in the shop. So it worked out great because we still had income money coming in while his truck was down, which wasn't really planned, but it just worked out that way, which ended up working fabulous because it just took them a little bit longer, the shop, than they anticipated. They told us maybe six, eight weeks, but it ended up being more like 12.
But literally they took every rivet out. When I say, "Sandblasted it," I mean everything came off it. We got an RGN and we loaded it on an RGN, and we took it to a guy that sandblasted the frame and everything, and then we took it back to the shop and they painted it. So everything on that's been touched and mostly by John and I. And we're super proud of that.
Todd Dills: All the TLC put into the 1999 model Kenworth certainly shows, as you can see via the cover image for today's podcast and in Matt Cole's story about the Schlitzes published a week ago. John Schlitz turned back to his 2010 retirement. Then from the Army and the decision to, as Matt Cole put it, jump in with both feet as an owner/operator at the time. Here's John.
John Schiltz: I've always loved it. I've always been around it, my whole family truck farming, if you will. That's an old term. Grain, you'll find me either in a combine, which Sarah and I own. We do a little bit of custom combining. We're just dabbling in that now. But I've always been in trucks. I'd loved them, I've worked on them, and just absolutely just love them. Learned, I do oversize RGN work, step deck. That's one of them. I call it our secrets, if you will, to stay diversified, I guess, flexible. This fifth wheel on the back of the truck will hook onto anything. I am not tied down to any specific trailer. We do own our own flatbeds, but right now we're hauling open top vegetable trailers, grain.
Sarah Schiltz: I think you got in the trucking all because it was what you knew. You knew trucking. When you looked at the broader picture and said, "Gee, what am I going to do?" You said, "Well, I know trucking, so that's where I'm going to go."
John Schiltz: Yeah. Trucking and farming.
Sarah Schiltz: And that drove your decision to jump into the trucking.
John Schiltz: Yep. Yep. And I know him. Yeah, you're right, Sarah. And it all means something to me, too. It's not just familiarity. I really love it. It's getting rough nowadays the way everything's going, but-
Matt Cole: So you said you had some family history in it. I guess your dad was a driver and was there history prior to that?
John Schiltz: Yep. He was an over-the-road truck driver for, oh, gosh, he was in the career Navy until I was probably five I think is when he retired and immediately came home to Wisconsin and right into trucking.
Sarah Schiltz: And my whole family's been in trucking, too, so that's kind of funny because my dad's been a truck driver my whole life. So when I told him, one, I was marrying a truck driver, he definitely had something to say about that.
Matt Cole: Was that positive or negative, that reaction?
Sarah Schiltz: No, it was-
John Schiltz: That's what I said.
Sarah Schiltz: And then when I told him I was going to get my CDL, oh, that was even better. So, yeah, too funny.
John Schiltz: I knew my way a little bit around government transportation and it's called USPFO, United States Purchasing and Financing Office. That's who puts equipment out on the boards. They get it out there for people to bid on or something. I knew a little bit about that and I did haul military loads, but no, I just knew a little bit how to handle and talk to different brokers and make phone calls and pretty much jumped in and knew it was just going to take 110 gallons of hustle. That's pretty much it.
Matt Cole: You started out doing ag or flatbed or a little bit of all of it?
John Schiltz: Started out, yes, with one of the companies that I hooked up with was a previous employer of mine. His name was Phil Seston. I worked on the farm with him and his uncle, Alan Kelly. That farm had ceased operations while I was in the Army. So when I got out, Phil is now in charge of all transportation at H&N Brothers, Hartung Brothers in Madison, Wisconsin. They're a big agriculture and reefer based.
So that first year I was hauling green beans, some vegetables with them and immediately got into really large cucumber harvesters. I would move their harvesters from Texas to Indiana and then back and follow the harvest back and forth for cucumbers. And then when we dropped the machines, of course, then I would grab one of their, it's called an open top trailer and haul seed corn, green beans. Let's see. I think we hauled some cabbage.
Sarah Schiltz: Matt, the one harvester he hauled, it makes the truck look like a matchbox. They're giant.
Matt Cole: And are those permitted loads?
Sarah Schiltz: Oh, yeah. Definitely permitted.
Matt Cole: Yeah, those were permitted. You had to have escorts and stuff.
Sarah Schiltz: 14 feet wide.
John Schiltz: Yeah. Escorts front and rear. Yeah, I've got one harvester that was almost 18 feet wide.
Sarah Schiltz: Yeah, they're pretty crazy. We haven't done ... Well, yeah, you did harvesters this year, too, for Plainfield?
John Schiltz: Yep. I did them for Plainfield Trucking. That's who we're working with a lot. Now they're one of our ... We're the very, very small partner, but I call them my partners that I partner up with. They're a big company. They have hundreds and hundreds of trailers and hundreds of power units, but they take outside contractors like myself in the big time of the year because they're needed, you know that. So that's where we are now.
But no, I did not have any business. I just knew, from my military side, I knew I was going to have to maintain my truck. Did not know Sarah at the time. I keep all brand new tires on it. If it's squeaks, it gets fixed. There's no shortcuts in our little world. There's no buying Chinese knockoff parts. Nope. I spend the money, if we have to. With the safety regulations and the laws and I refuse to endanger a family or anything like that. I refuse.
Sarah Schiltz: We pride ourself on our safety record. I tell people, I trained with John for six months before I got my CDL and I learned so much and well, nobody has that opportunity anymore because now you have to go to a driving school. But he taught me so well and I go out on the road and it's respect for other people, respect for my equipment, respect for myself, and I look at some of the way people learn to drive and I wish everybody could learn that way.
John Schiltz: She was an awesome student. I taught a little bit in the Army. So, Sarah, did we talk to the CDL examiner before I started training you if he would accept me as the trainer? I think we did.
Sarah Schiltz: Oh, I think we just had to ask. So honestly, it started as a conversation. My son that I brought into the marriage, Elijah, our son. He had graduated and actually got a full ride to Harvard. He got a full scholarship to Harvard. So he had-
Matt Cole: Wow! Good for him.
Sarah Schiltz: Yeah, we're very proud of him. Yeah. He had left for school. So I was literally just kind of home struggling a little with what was I going to do. And then I started going with John a little bit in the truck a little more because I had that flexibility to do that. And we literally were just talking one day and we were talking about maybe getting a hot shot. And I was like, "What would that look like? Maybe I could," because we were doing a lot of installation local at the time, from here right by our house into Forest. We were doing installation like Iowa and Minnesota. And I said, "What if I just got a hot shot and I could kind of go with you then?" And then we thought, well that escalated to, "Let's team drive." And that escalated to, "Well, why be in one truck when we could be rolling two trucks?" And that's where it started honestly. It was just a conversation one day in the truck and we really just took it
John Schiltz: It was one of the most crazy ideas in the whole world, Matt.
Sarah Schiltz: We took that idea and we literally just ran with it home, I think even the next week. And I just started making some phone calls and realized, "Yes, I can just go get my training certificate. I can pass that written test. I can jump in the truck with John, he can train me." And our biggest hurdle was insurance because we weren't sure if I was going to get insured. Granted, I was 40 when we started this and I did have a really good driving record, but John made one phone call and people still call us liars, Matt. They honest to God do, because John made one phone call to his insurance company, told him what we were thinking about. His insurance agent told him, I tear up every time I tell this story. He told him, "You have her send over her driver's license as soon as she has the temp information." They insured me. They insured me-
John Schiltz: Before she had the CDL.
Sarah Schiltz: ... before I even had my CDL because that's how impeccable John's safety record is.
Matt Cole: Yeah, that's awesome.
Sarah Schiltz: People still don't believe us.
John Schiltz: I have not had a parking ticket. Knock on wood. Lord, hear my prayer. I have not had a parking ticket yet. Nothing.
Sarah Schiltz: Well, you haven't had anything in your truck, though. That's my point is three years now and I haven't had zero infractions, zero anything. So I think that's a testament again to the training and just what you learn. But anyways, it was just a decision that we came to together as a husband and wife and what was it going to look like driving together and it looked exactly like we thought and we go, like I said, we had that '97 International, but then we started going out further. We got flatbed loads out to Idaho and down to Texas and I was taking that little M11 all over the country and really-
John Schiltz: It's only got a 48-inch bunk on it. The dog takes the bed, you take the front seat.
Sarah Schiltz: And really I was just having a hard time keeping up with John. And so, then we decided that's when we were going to upgrade. So we decided we were going to sell that truck if I was going to be going all over the country with him and not just stay in the Midwest.
So that's when John found the '13 660 that I'm in now. And yep. And so we got that and it's much more comfortable and that was a great business decision because we got the truck and trailer for a steal and the guy had just freshened up the motor and it's got an ISX15 in it. It's a workhorse and I absolutely love that truck. So it worked and I'm so happy with where we are and I'm so proud of us.
Todd Dills: The pair of owner operators are looking ahead some change this year, John said.
John Schiltz: This year is going to be a little bit different than our normal year because we just got some family issues to take care of. Sarah might take a little bit of time off. So I will be working with, it is agriculture based, again. It's rank seed. We're going to be hauling some seed corn out to family farms, but we kind of go with the flow after the harvest. We do a lot of stuff for, we've got only two ... Honey, is that right? About two brokers that we really trust, off the top of my head.
Sarah Schiltz: Yeah, there's a few brokers that we know that we'll work with. We do have a few direct customers of our own that we always check with first. So after harvest, we typically just get our flatbeds back out and we typically work the load boards, we check with our direct customers. If they don't have anything, then we go to the load boards and typically to see what's best and what's going where, what's moving. That's kind of how the rest of the year works out for us when we're not doing harvest, which has been good. It's been really good.
I don't want to jinx anything, but unfortunately not hearing great things about load boards now. Thankfully we haven't had to look at them for a couple of months at this point, but that's been lucrative for us. And we get both trucks out on the road pulling flatbeds and we make pretty darn good money and we can turn a good profit in a couple of weeks.
So that's been the case. And yeah, moving forward, I don't really think anybody knows what's going to happen, but we're just keeping our fingers crossed that things will turn around here soon. But right now we're just working as much as we can, packing away as much nuts as we can, and hopefully things will shake out quickly. But we've been working with Plainfield for many, many years now. It's been a good relationship.
John Schiltz: If they provide the transportation, the logistics, they have the dispatchers that we answer to. They provide all the trailers because these are a special trailer that sit all the rest of the year. They don't go anywhere. So they provide three or 400 trailers. This job I'm on right now, I'm actually looking at the owner, Zac's waving at me, Patrykus Farms. He grows everything. He plants everything. He's harvesting it and loading it. But Plainfield is providing all the wheels. Drivers we drop in the field, any flat tires, anything like that, we call them up and, "Get your butt over here." And we run 24/7 and we keep the canning factory going. They shut down. We get our butts handed to us.
Mainly this year we've been in it's Hastings, Minnesota, just south of Minneapolis. That's where Sarah and I were for ... What were we up there, 35 or 40 days straight?
Sarah Schiltz: Yeah.
John Schiltz: And those green beans went to North Central Wisconsin. Then when that project ended, we've stayed in Wisconsin. I spent about three days in Central Illinois and those vegetables came back to Central Wisconsin. So the vegetables are all coming back into Wisconsin to the canning factories.
Sarah Schiltz: It's mainly the Midwest, yes. Just for the vegetables. Yeah.
John Schiltz: Long story short I'm rambling on [inaudible 00:21:48].
Sarah Schiltz: You're good, honey. But yeah, but then the rest of the year we go all over the country. We usually don't go to California. We don't go to California and we try to stay out of New York. We will go, but on the fringes.
John Schiltz: Yeah, the city. Yeah, we won't go to the city.
We do have reefer work coming up for Plainfield Trucking. That's also potatoes out of bulk storage going to South Carolina. We load sweet potatoes coming back out of South Carolina to Stevens Point. So they hold the contracts, all the big stuff. And I guess we're just the relief valve for the company trucks. They can't handle it all so ...
Sarah Schiltz: And we try to work in some fun in there. Two years ago, I had both trucks out by, I want to say Niagara Falls again, honey, Hoover Dam.
John Schiltz: Outside the country, I'm the navigator.
Sarah Schiltz: Yeah. We dropped the trailers at a casino there and we bobtailed John's truck to Niagara Falls and that was super fun.
John Schiltz: Hoover Dam.
Sarah Schiltz: Yeah, Hoover Dam. Sorry. So we do try to get some fun in there, which is always nice because we're on the road sometimes up to ... Shoot! We'll just stay out if the money's good. I mean, we've been out up to three weeks before. We just go wherever the money is and we sleep in our own trucks at night. We'll get to the truck stops and usually eat in mine, I have a bigger sleeper. I have a studio sleeper, so I have the microwave and stuff, and I like to bring food. So I'll usually make us dinner there and then we'll crash out in our own truck because it's just more comfortable that way and you get better sleep. But anyways, yeah, we bobtailed his over to the Hoover Dam and that was so fun because you have to drive through all the people and everyone was looking like, "What are you doing in here?" And they had to search the truck before we went in and they had some dogs sniff around it.
John Schiltz: Homeland Security.
Sarah Schiltz: So to make sure that we weren't trying to bring anything in. But that was really fun. And just trying to do fun stuff like that when you're out and working so hard, it helps to not feel like so much work. So, we definitely try to have fun with it, too.
Matt Cole: So do you always try to get loaded, go in the same direction, particularly during flatbed season? You try to go to the same parts of the country?
John Schiltz: We try to keep both the trucks together if at all possible. And you'd be surprised how that has worked out in our favor, especially with flatbed stuff, because you're dealing with a lot of cranes, a lot of job site deliveries, and they do not want to mess around with, "Well, where's this truck?" "I don't know. They brokered that out to another company. I have no idea." So they don't like that.
Sarah Schiltz: And we can usually get a little better rate when we tell them, "Hey, we are a husband and wife. We have two trucks. We run together. You will not have to worry about where one is ever." We're very particular about. We're where we say we're going to be when we say we're going to be there. And if they know, "Hey, my two loads are together," that usually works in our favor to get a little bit better rate. But yes, it's been definitely, we have been blessed in that area. I think it's only been a handful of times we've had to split up and in the three years now I've been driving. So that's been really nice.
John Schiltz: Right.
Todd Dills: As a team, John and Sarah Schiltz have come a long way on the bookkeeping side, which has led to the ability to better analyze performance over time. And as you'll hear, they've also come to some in-house maintenance teamwork as well.
John Schiltz: Pretty much, Sarah, we just do draws. I'll admit probably I should be better at that. Sarah's a great money manager. She is in charge of that. We just use a computer program, QuickBooks. Every single thing ends up in my wallet, a receipt, and I'll give her kudos to that. In my first few years I didn't do that. I just went out and bought-
Sarah Schiltz: We've definitely come a long way in the bookwork aspect. And yes, I will take credit for that because I was going to school for accounting in the 2016, '17, so I kind of had a little bit of knowledge in that area. So when I came in, I really, I was helping with the bookwork before when John just was trucking. But now that it's two of us, obviously it's a lot more so, but I still do it all, still do quarterly, our expenses. We track all that quarterly to see if we're on track with prior years, prior quarters, how it's looking.
But yes, we just used QuickBooks online. We just switched over from the desktop version, which was great. But online's been okay so far and yet, to pay ourselves, we don't really cut ourselves checks like John said. If we have to make our truck payment, we do, if we have to pay our mortgage, we do. Being, it's him and I and Wisconsin's a marital property state, we share all the expenses, we share the income. We put money into John's retirement account, so that's good.
John Schiltz: We do have an accountant now for the past few years to look us over our shoulder, give us any advice.
We're doing that. Sarah also set that up. She gets total credit for all this.
Sarah Schiltz: But the last few years thankfully have been on par as far as income goes, which is great. We weren't sure what to expect with having two trucks, how much the expenses would affect our income. But again, doing all your own maintenance definitely helps in that arena. Saves you quite a bit on- John just put all new injectors in his truck. That would've cost us ... They quoted us 11 grand. It ended up costing us what, honey? Four or five?
John Schiltz: No, about 28. All the injectors and stuff like that. Well, about 32, I think. $3,200. I did it myself. A friend of mine knows how to set all the overhead. He knows how to set. He taught me again, refreshed my memory from the Army and I did them. And it's been running great now for three months, four?
Sarah Schiltz: Yep. So that's awesome.
And we do a lot of that together, which is fun. We just did all the rears on all the trucks. So we have a system down where I'll help take off all the tires and I've learned how to do brakes now and I can put brake pads on all by myself. And so it's just been, it's so fun to learn all that together and do it together as a team.
Todd Dills: Big congrats to owner-operator John Schiltz for the October Trucker of the Month nod. Stay tuned in the coming weeks for more from all of our monthly honorees in the 2023 Trucker of the Year program as we run toward a selection of three finalists for the year and eventually the big winner.
For now, in the post that houses this podcast for November 6th, 2023, you'll find a playlist featuring talks with all 10 of our Trucker of the Year contenders from this year. It's quite a wealth of stories and helpful tips on practices and information for owner operators all around the industry there. You find it via overdrive online.com/overdrive-radio or wherever you're listing. I'll post a link to it in the show notes.