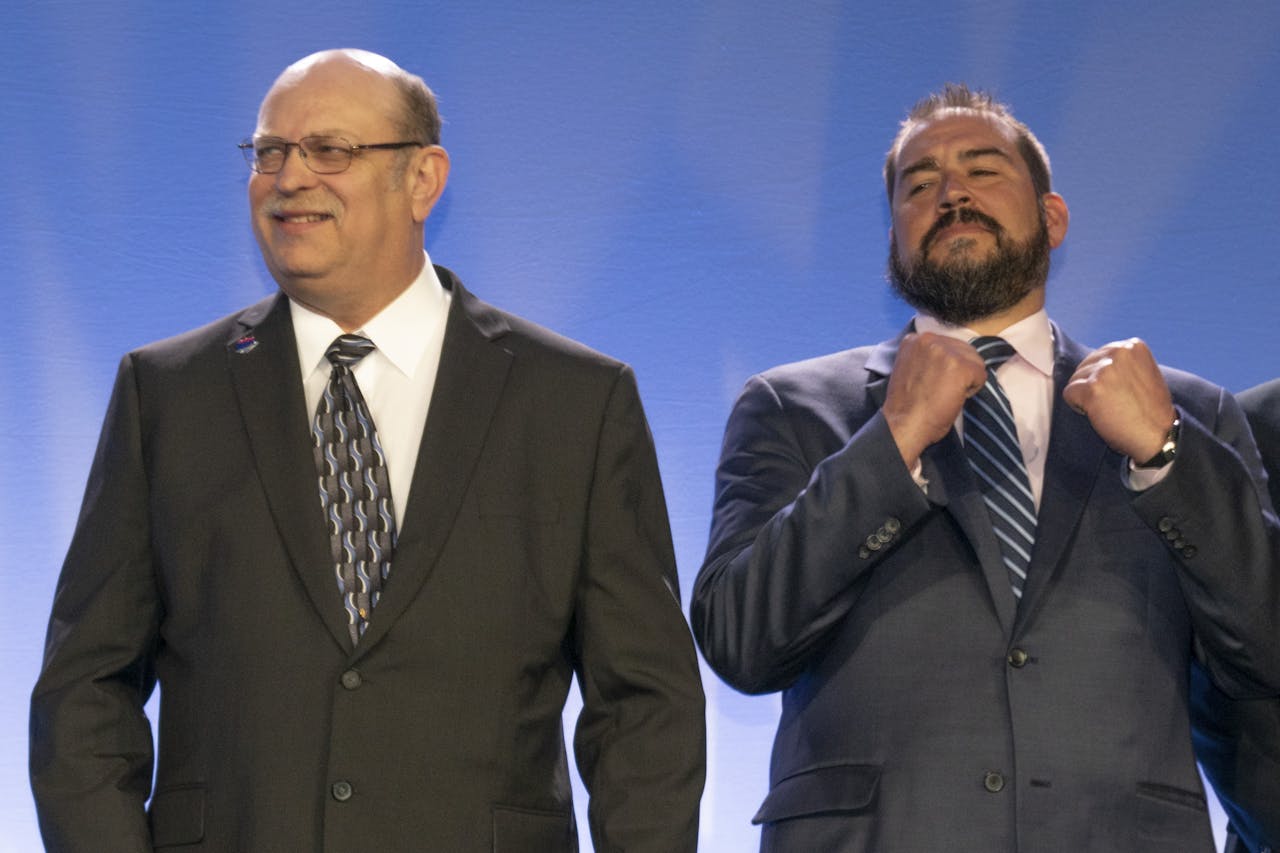 Kevin Kocmich, who learned to truck on a farm and now hauls mostly oversized and overweight freight, was named the 2019 Owner-Operator of the Year at the annual meeting of the Truckload Carriers Association on March 3. Kocmich, who lives in Litchfield, Minnesota, receives a $25,000 cash award with the honor.
"I'm proud to be part of such an important industry that keeps the world moving, whether it's basic supplies to disasters or to keep the country safe," Kocmich said upon accepting the award at the closing banquet of TCA's annual meeting near Orlando, Florida.
TCA's other top award went to Don Lewis, 2019 Company Driver of the Year. He also receives $25,000. Lewis, of Republic, Missouri, drives for Wilson Logistics of Springfield, Missouri.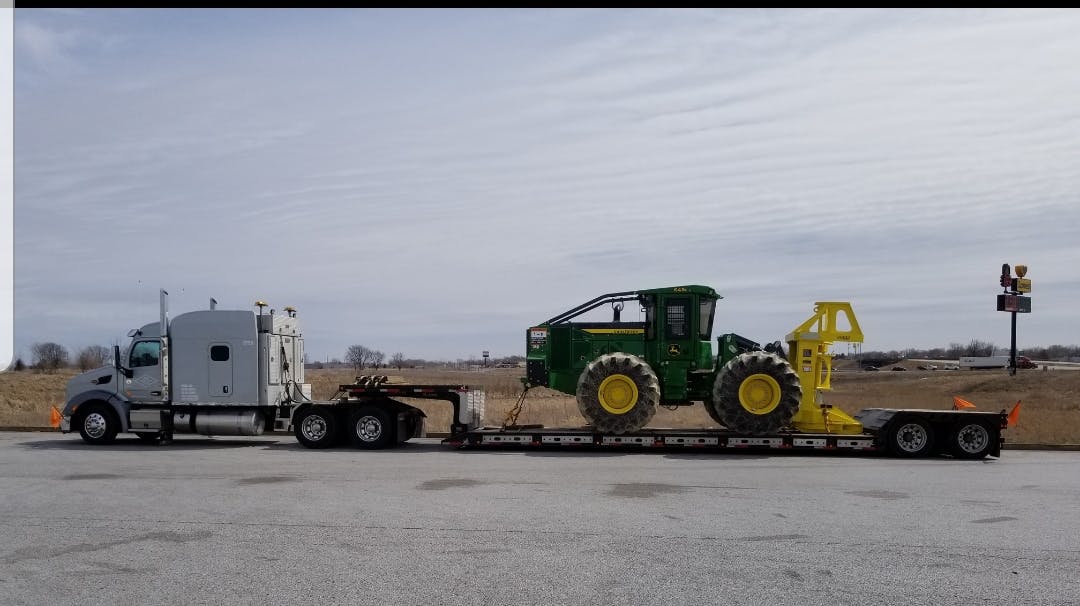 The awards are sponsored by Love's and Cummins. TCA produces the owner-operator award with Overdrive and the company driver award with Overdrive's sister brand, Truckers News.
A $2,500 cash award goes to each of the owner-operator finalists, Jesse Dennis, leased to Prime Inc., and team drivers Robert and Tracy Roth, leased to Erb International, and to the company driver finalists, Robie Jensen and Randy Kuryk.
The competition recognizes drivers with strong safety records who've also improved the image of trucking and served their communities. The owner-operator award also recognizes business acumen.
Kocmich, 58, began his career on a South Dakota farm. After graduating high school in 1979, he had a harvest truck run between Oklahoma and the Canadian border before getting into regional trucking. For a short time, he hauled steel out of Chicago and Detroit to Nebraska, then began moving into long-haul. He has been leased to Racine, Wisconsin-based Diamond Transportation System since 2014.
Last year he bought a new 2020 Peterbilt 567. It pulls an XL Specialized RGN.
Averaging about 115,000 miles per year, Kocmich has amassed more than 3.7 million accident-free and violation-free miles. He and his wife, Joy, stay on the road for two to three months at a time before spending a week or two at home.
Kocmich stays involved with Trucker Buddy, a program that pairs professional drivers with elementary school classrooms to help the students learn about trucking and geography through truckers' postcards and other correspondence.
He will be profiled in Overdrive in April.