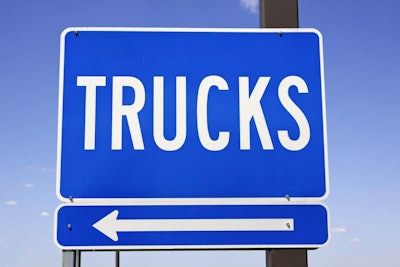 Recent year financial constraints have forced state officials nationwide to slice budgets, causing some state legislatures to look for commercial support for rest stops.
Maryland House members will hold a Feb. 28 hearing on a bill to permit rest areas and welcome centers within state highway right-of-ways to privatize operation and maintenance services.
On Dec. 7, Maryland officials cut service hours to primarily daytime at several rest areas and closed one rest area to decrease operational costs.
In New Jersey, legislators are considering identical bills to allow private entities to sponsor some state highway rest stops in exchange for alleviating maintenance costs.
The measure would permit the state's turnpike authority, transportation department and the South Jersey Transportation Authority to enter these agreements with the private sector. The Senate bill was introduced Feb. 4 and the Assembly legislation Nov. 29.
The Washington state Senate heard concerns over implementation cost at a Jan. 29 hearing on legislation to allow rest area demonstration projects where state rest stops currently do not exist. Private and non-profit groups would provide rest area service at no cost to WDOT and money the state receives from these projects would be deposited into the state motor vehicle account.
On Jan. 31, Texas' state's transportation commission approved a rule change to allow TxDOT to accept private donations for rest areas and roadside upkeep.
In Virginia, Geico began sponsoring "Safe Phone Zones" last fall to discourage cell use while driving. The insurance company pays for signs and brochures directing motorists to rest stops and welcome centers to use mobile devices.
VDOT also has contracted with a catering company to develop and manage a new program to generate additional revenues to offset rest area and welcome center operation costs.