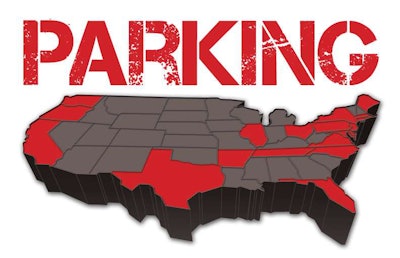 The Washington State Department of Transportation is looking for input from truck drivers to help the department better understand truck parking problems in the state.
A 19-question survey, which can be found here, is being used by the WSDOT to develop a so-called Truck Parking Strategic Plan for the state.
A study in 2008 by the WSDOT found similar problems in truck parking as seen today. The 2008 report stated truck parking across the state was a problem "that will only get worse over time."
The survey comes not long after the city of North Bend, Wash., began seeking to prohibit new truck stops from opening in the city, as well as the expansion of the only truck stop in the city. Proposed amendments to the city code state "the city has determined a new commercial truck center/service area or expansion of the existing use, beyond the current site, is not in the best interest of North Bend and therefore prohibited."
The section of Interstate 90 from North Bend to Seattle was specifically mentioned in the 2008 study as an area in greatest need of additional truck parking for staging or short-term use.