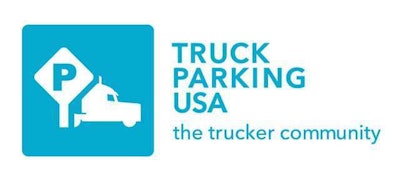 A new app is expected to launch in early 2017 aimed at helping truck drivers find nearby parking.
Truck Parking USA will provide drivers with information on nearby truck stops and rest areas, along with reviews and more, says the app's parent company Truck Parking Europe.
The company says the app will use a driver's route to display free parking spaces, updated constantly throughout the trip. Additionally, the app will allow drivers to enter their remaining driving time to see where parking spaces are available in order to comply with hours-of-service regulations.
More on the upcoming app can be seen here.