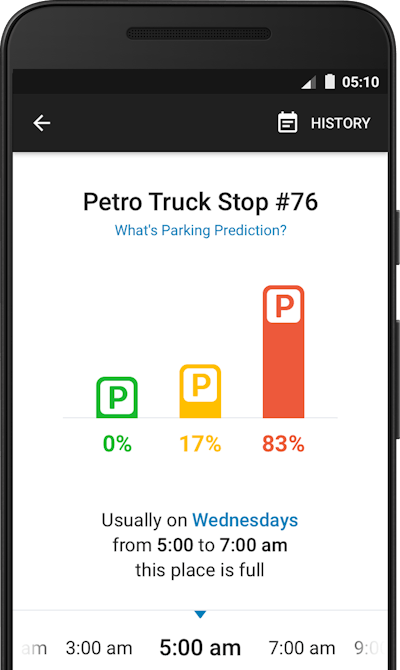 Trucker Path has added a new parking prediction feature to the trip planning function of its app to help truckers plan ahead for parking.
The feature compiles four years of data collected in the app and gives a percentage of parking spots available at a location during a given period of time. The percentage is also color-coded either red, yellow or green, indicating a range of time that parking is full, some spots or many spots available, respectively.
"Our app has been instrumental in helping truck drivers and fleets operate more efficiently by providing real-time insights regarding truck parking; however, there has yet to be a tool like this to help predict ahead of time," said Trucker Path CEO and co-founder Ivan Tsybaev. "We are excited about the potential impact this new parking prediction feature will deliver as the most reliable means to find truck parking."
The crowd-sourced app features more than 6,000 truck stops, both chain and independent, with more than 270,000 truck parking spaces in its database.