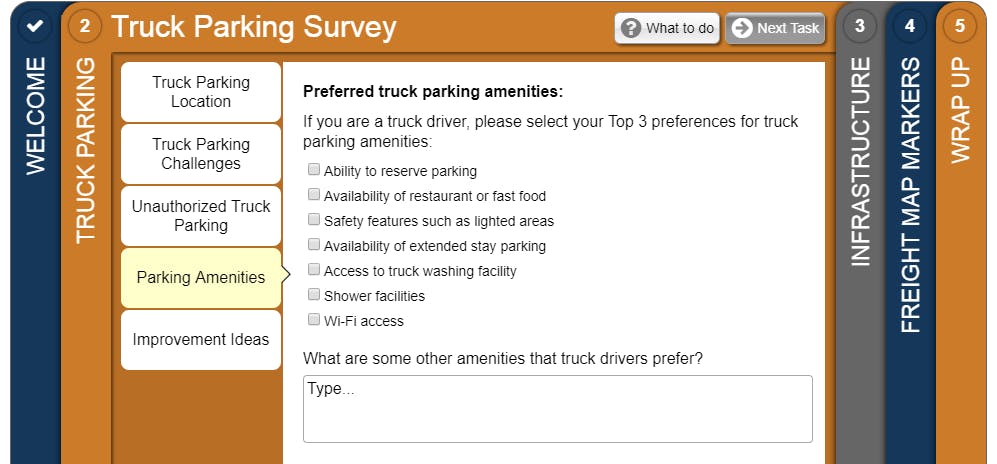 Following announcement that it would be coming during the truck-parking panel discussion at the Great American Trucking Show in August, Texas Department of Transportation reps have moved on efforts to assess a way forward on potentially taking steps to improve parking infrastructure for truckers hauling to, through and from the state.
TxDOT requests participation from stakeholder carriers and drivers specifically with some expertise on particular parking issues in the state via an online survey, first of all, that participants can complete via this link.
The parking survey also comes in tandem with questions around infrastructure design.
The state agency is holding 19 workshops to address both topics in a variety of locations throughout the state, beginning next week, November 27, in San Antonio and continuing on through early next year. The final workshop takes place in Midland, Texas, on February 7.