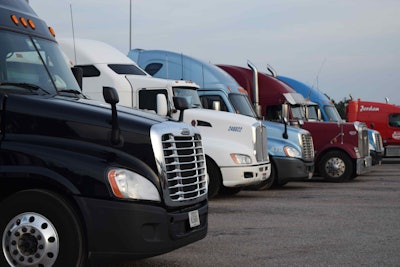 The Pennsylvania Department of Transportation is seeking input from truck drivers and other trucking industry stakeholders about truck parking in the state.
Through PennDOT's Public-Private Partnership (P3) Office, the agency is looking for feedback to potentially help develop future statewide or regional projects addressing commercial truck parking in the state.
Some questions PennDOT is asking include what parking technology such as mobile aps and roadway signs are doing right or wrong; what is needed for a successful truck parking area and what is needed to attract drivers to privately owned/operated facilities; how an appointment system or staging area help reduce short-term parking demand; and more.
The survey can be found online here. PennDOT asks the responses be submitted by Wednesday, Dec. 12.
The U.S. DOT also launched recently the second Jason's Law truck parking survey to update the original study completed in 2015.