Trucking news and briefs for Wednesday, Jan. 12, 2022:
Florida DOT seeks input on potential I-4 truck parking expansion
The Florida Department of Transportation has planned two public meetings to discuss potential truck parking site alternatives along the I-4 corridor.
The meetings are part of FDOT's Truck and Freight Alternative Site Analysis Project Development and Environment (PD&E) Study. The purpose of the study is to review, refine and recommend viable concept sites for truck and freight parking potentially in Osceola, Orange, Seminole and Volusia counties along the approximately 74.71-mile I-4 corridor.
The analysis will include public engagement, engineering analysis and environmental assessment as part of the overall evaluation standpoint. Preliminary Concept Design will be performed for each recommended viable preliminary concept site in Osceola, Orange, Seminole and Volusia Counties, and may include additional sites per county if viable.
[Related: The truck parking impact of Jason's Law, nearly a decade in -- and one state's move to add capacity]
The first of the two planned meetings will be held Wednesday, Jan. 26 at 5:30 p.m. Eastern regarding I-4 in Seminole County. Truck drivers can participate virtually by registering in advance here; by calling into a listen-only line at 415-655-0052 and entering the passcode 970-201-133 when prompted; or in-person at the Central Florida Zoo & Botanical Gardens – Safari Room in Sanford.
The second meeting is scheduled for Wednesday, Feb. 2 at 5:30 p.m. Eastern regarding I-4 in Orange County. Virtual registration is available here. Drivers can also join by calling a listen-only phone line at 562-247-8422 and entering the passcode 328-555-023 when prompted, or attending in-person at the Ramada Plaza by Wyndham Orlando.
Additional public meetings for prospective truck parking sites along the I-4 corridor will be held in Osceola and Volusia counties in February, FDOT says.
[Related: Operators grade shippers, and the results get surprising]
Kenworth, Peterbilt trucks recalled for methane warning system issue
Paccar is recalling approximately 1,107 Kenworth and Peterbilt trucks of various models because the methane detection systems in the trucks won't function if the system loses power., according to National Highway Traffic Safety Administration documents.
As a result, the driver could be unaware of a system malfunction or the presence of excessive methane levels, increasing the risk of injury or fire.
Trucks included in the recall are:
2016-2022 Peterbilt 567 and 579
2021-2022 Peterbilt 536
2017-2021 Kenworth T880
2016-2022 Kenworth T680
2018-2020 Kenworth T440
2020 Kenworth T270
2021 Kenworth T280
To correct the issue, dealers will re-wire the warning alarm for free. Owners can contact Peterbilt customer service at 1-940-591-4220 with recall number 21PBN, and Kenworth customer service at 1-425-828-5888 with recall number 21KWH. NHTSA's recall number is 21V-00N.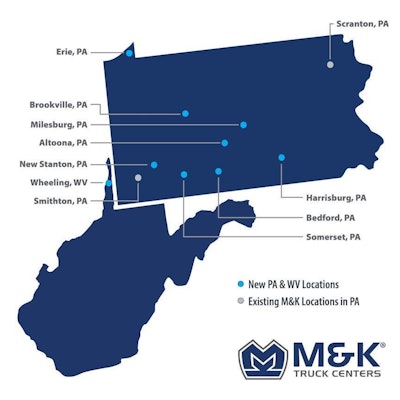 Oklahoma-based driver named Highway Angel for helping at scene of deadly crash
The Truckload Carriers Association has named Larry Hull, from Harrah, Oklahoma, a Highway Angel for stopping to assist a young woman trapped in her vehicle following a deadly collision.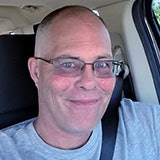 On the morning of Oct. 5, Hull was heading out of Byhalia, Mississippi, on Mississippi Highway 7 when he encountered a two-vehicle accident on the two-lane highway.
"Two cars had just collided moments earlier," he said. Hull, a former firefighter, safely pulled over and jumped out to assist.
"I got out and ran to check on the occupants of the first car," he said. "Two other motorists stopped at the same time as I did. They were both nurses."
They discovered two women in the first car who were gravely injured. "We did what we could," he added, "but unfortunately, they died at the scene."
Hull then rushed over to the other vehicle and found a young woman, whom he later learned was 24 years old. "I worked on keeping her calm," Hull said. "She had a broken ankle, but I couldn't determine what other injuries she may have."
When first responders arrived, he helped extricate the young woman from her vehicle. He said the young woman's uncle and father have been in touch with him and thanked him for helping her. They believe she would have lost her life that day if it weren't for Hull.
"She had significant injuries and has a long recovery ahead of her," Hull said. "But she is back home with family, including her daughter." 
Hull said he doesn't know how the accident occurred that morning. "It was around 8 a.m. and traffic was light." He added that several other motorists stopped to help. "They either had training, like those two nurses, or they offered to help in any way they could."  
For his willingness to help, TCA presented Hull with a certificate, patch, lapel pin, and truck decals. His employer, Taylor Truck Line, also received a letter acknowledging Hull as a Highway Angel.