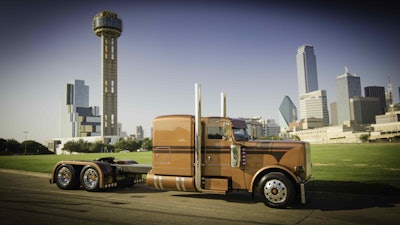 The nation's hottest show trucks will bring the heat to Dallas in August for Overdrive's Pride & Polish at the Great American Trucking Show.
GATS and Pride & Polish will be held Aug. 22-24 at the Kay Bailey Hutchison Convention Center in downtown Dallas.
Best of Show winners will be named in five categories: working bobtail, working combo, limited-mileage bobtail, limited-mileage combo and builders class. Winners will also be named in categories related to paint, engine work, interior and more. A People's Choice winner will also be named.
This year's show will also feature a rat rod pavilion with two miniature trucks and a number of rat rods.
Drivers interested in entering their trucks into the Pride & Polish competition can do so here.
Anyone looking to attend the Great American Trucking Show to check out the show trucks on display, along with a bevy of other events, can register online here.