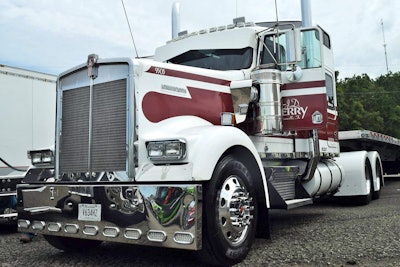 One way we are celebrating the 30th anniversary of Overdrive's Pride & Polish is by looking back at the 30 most-popular Pride & Polish show truck videos from our YouTube page.
We are running through the videos from the No. 30 to the No. 1 most-viewed Pride & Polish video. Plans for a 2020 event are currently on hold due to the COVID-19 pandemic.
Up this week at No. 14 is Crossville, Tenn.-based J.D. Terry's "Driveway Dream," a 1995 Kenworth W900L. The rig earned second-place honors in the Combo – First Show category at the 2016 75 Chrome Pride & Polish in Wildwood, Florida.
The rig got its name from the place where Terry did nearly all of the custom work – his driveway.
Be sure to subscribe to Overdrive's Custom Rigs free weekly newsletter to catch all of our Pride & Polish 30th anniversary coverage.