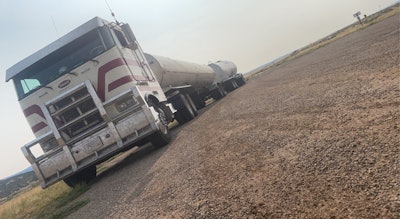 Tanner Batey, a 23-year-old truck driver from Montana, owns this 1988 Peterbilt 362. Batey said he's "always loved cabovers and knew I wanted to truck," so he bought this classic COE in 2019. "I bought the truck and cleaned and polished it up as best as I could," he said. Batey started trucking on his own in 2021 and pulls oil tankers with the rig today. The truck sports a Cummins Big Cam 4 with a 9-speed Eaton. Batey said he overhauled the motor himself at the beginning of this year.
Click here to see more photos of reader uploads or to submit your own.
For more video work and custom-equipment features delivered to your email inbox, subscribe to Overdrive's weekly Custom Rigs newsletter via this link.