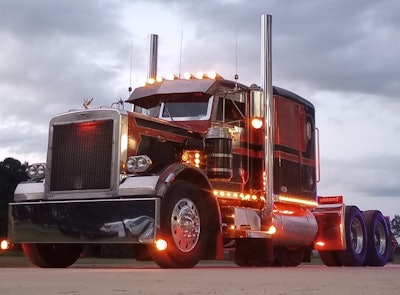 This 1985 Peterbilt 359 "is more than just a truck" for Josh Sauls and his family. Powered by a 425-hp Cat with a double-over 15-speed and 3:70 rears, Sauls runs it daily pulling a reefer. It's been used in the past for flatbed and dump work, as well. Sauls said he's put a lot of work into "Ole Girl" and noted that he'll "never be finished with her." In 2021, he rebuilt the rig from the group up with new wiring, hardwood floors and much more. The classic Corvette dash is also "chromed out to the max," Sauls said.
Click here to see more photos of reader uploads or to submit your own.
For custom-equipment features delivered to your email inbox, subscribe to Overdrive's weekly Custom Rigs newsletter via this link.