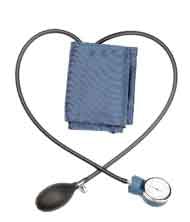 Beginning Aug. 20, medical examiners will be able to register with the National Registry of Certified Medical Examiners.
The registry is a new Federal Motor Carrier Safety Administration program. It requires all medical examiners who perform physical examinations for interstate commercial truck and bus drivers to be trained and certified in FMCSA physical qualification standards.
Beginning May 21, 2014, drivers must obtain any medical examination from a certified examiner.
Registered medical examiners will be included in a directory on the website. A simple search function will allow drivers to find registered examiners in or near any city. Medical examiners who fail to maintain federal standards will be removed from the registry.
Registration enables an examiner to begin the certification process, which covers medical license and other points.
Since the registry rule was published only recently, April 20, many training organizations are still developing their programs and may not yet be ready to offer training.