Trucking news and briefs for Wednesday, April 7, 2021:
Collision avoidance tech, speed limiters among NTSB's 10 'Most Wanted' safety improvements
Five highway safety-related items are included on the National Transportation Safety Board's updated "Most Wanted List" of transportation safety recommendations, including requiring collision avoidance systems on all vehicles, implementing speed limiters on trucks and more.
The five-member board voted Tuesday to include 10 items in the 2021-2022 Most Wanted List of Transportation Safety Improvements. The NTSB, however, has no regulatory power. Its job is to recommend to regulators ways to prevent crashes and deadly accidents in all modes of transportation.
The Board has used its Most Wanted List since 1990 to advocate for the implementation of NTSB-issued safety recommendations.
The five items on the list related to highway safety are:
Require collision avoidance and connected vehicle technologies on all vehicles
Implement a comprehensive strategy to eliminate speeding-related crashes
Eliminate distracted driving
Prevent alcohol- and other drug-impaired driving
Protect vulnerable road users (pedestrians, bicyclists, and motorcyclists) through a Safe System approach
In its call for collision avoidance tech, NTSB recommends that regulators complete standards for collision-warning and automatic emergency braking systems in commercial vehicles and require the technology in all highway vehicles.
The group also recommends that vehicle manufacturers and dealers install and make standard forward-collision avoidance systems that include a collision warning component, adding that these should be standard and not just options on vehicles. Finally, NTSB recommends drivers purchase vehicles with collision warning and automatic emergency braking systems.
"Collision-avoidance systems can help drivers avoid crashes in some scenarios, but drivers must still always remain alert," NTSB notes.
In order to reduce speeding-related crashes, NTSB calls on regulators to implement standards for speed limiters and "intelligent speed adaptation devices" for heavy vehicles, including trucks and buses, then require all newly manufactured heavy vehicles be equipped with the devices. The Board also calls on drivers to follow the speed limit and slow down during bad weather and other adverse conditions.
When it comes to addressing distracted driving, NTSB recommends states ban all driver use of personal electronic devices and strictly enforce laws and strengthen roadside monitoring programs. The Board also recommends that industries "encourage employers and fleet owners to adopt policies that would prohibit cell phone use while driving or require the use of lockout features when using company vehicles."
To prevent alcohol- and other drug-impaired driving, NTSB recommends states enact laws that require the use of alcohol ignition-interlock devices for all drivers convicted of DUI offenses and establish a BAC limit of 0.05 or lower for all drivers.
Finally, a Safe System approach to protecting vulnerable road users would address all aspects of traffic safety, including road users, vehicles, speeds, roads and post-crash care. "We must make better safety investments, from road treatments, vehicle design, and collision-avoidance systems to strong traffic safety laws and robust education efforts to mitigate injury risks for all road users," NTSB says.
[Related: As small fleet owners face charges, confusion ensnares popular ELD]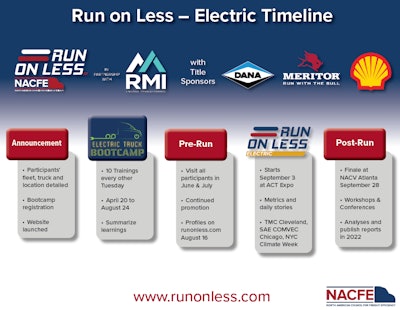 Section of I-196 EB in Michigan closing for construction
Beginning at 9 p.m. Friday, April 9, eastbound I-196 in Michigan will close over the Grand River in Grand Rapids on the east side of U.S. 131 through July.
Eastbound I-196 will be closed at US-131 through July with traffic detoured north on US-131 to eastbound I-96. Two lanes of westbound I-196 will remain open into downtown Grand Rapids, and one lane of eastbound I-196 will remain open beginning at the Ionia Avenue on-ramp near Michigan Street. Lane closures and traffic shifts will be in effect throughout the season, and Plymouth Avenue will remain closed under I-196 through November.
The project is part of a Michigan DOT improvement project for several bridges at the I-196/U.S. 131 interchange, which includes replacing the bridge deck on eastbound I-196 over the Grand River. I-196 will be rebuilt and widened with an additional lane in each direction between Fuller and Maryland avenues. This project also includes rebuilding the eastbound and westbound I-196 bridges over Plymouth Avenue.
PFJ adds new breakfast sandwiches to menu
Pilot Flying J is introducing four new breakfast sandwiches to its breakfast menu, which are now available at more than 300 participating travel centers across the country.
The new sandwiches include a sausage, egg and cheese biscuit; sausage, egg and cheese croissant; bacon, egg and cheese biscuit; and bacon, egg and cheese French toast.
Breakfast is served each day from 5-10 a.m. at participating locations with options including the new breakfast sandwiches, a jumbo smoked chicken burrito, jumbo brisket burrito, loaded omelet pizza, sausage gravy pizza, biscuits and gravy, scrambled eggs, bacon, sausage patties, breakfast potatoes, tater tots and oatmeal.
Through April 11, drivers can save $1 off any new breakfast sandwich by redeeming the offer in the PFJ myRewardsPlus app.