Trucking news and briefs for Thursday, June 3, 2021:
Cattle group seeks regulatory relief for livestock haulers in wake of cyberattack
A cyberattack on Memorial Day targeting the world's largest meat processor, JBS, that shut down at least some of the company's 84 U.S. facilities has prompted the U.S. Cattlemen's Association to ask the DOT for regulatory relief for livestock and meat haulers.
In a letter penned to U.S. DOT Secretary Pete Buttigieg, USCA asked that the Federal Motor Carrier Safety Administration "provide emergency regulatory flexibility for motor carriers and drivers hauling both live animals and meat products."
The group said that JBS' five biggest plants in the U.S. process an average of 22,500 cattle a day, which is nearly a fifth of America's production. Any delay in JBS' services, USCA added, "will create a major supply chain disruption, impacting both producers of livestock and consumers of meat at a time when the market is still recovering from the shock of the COVID-19 pandemic."
USCA also cited the hours of service exemption provided to the fuel hauling industry after the recent ransomware attack on the Colonial Pipeline as a precedent for issuing a similar emergency declaration for livestock and meat haulers.
According to a report from the Associated Press, JBS has resumed most of its operations on Thursday.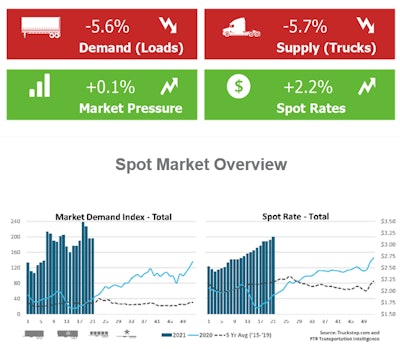 Transflo adopts subscription-based pricing model
The Transflo provider of mobile/cloud-based connectivity services introduced a subscription-style pricing model for its multi-channel document capture and workflow suite. The goal is to help fleets of all sizes, including single-truck owner-operators, with predictable monthly pricing and unlimited document scanning.
The new subscription-based software as a service (SaaS) model yields more predictable costs, the company says, and drivers can access unlimited document scanning in any mode they choose, whether traditionally at truck stops, in the cab, or via the Transflo Mobile+ app.
"Transflo's move to SaaS solutions makes it easier than ever for carriers of all sizes to perform necessary workflow and document capture on the road, no matter how many scans are needed or where drivers want to make them," said Transflo President Michael Southworth.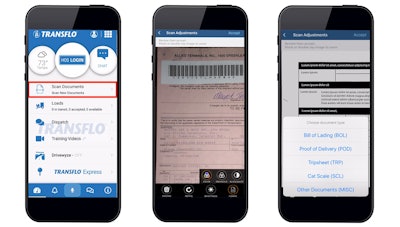 In Transflo Mobile+, drivers also have access to more than 2,500 truck stop scanning locations across the country to help make the decision on which option is most efficient.
Transflo Express and the Transflo Mobile+ app also offer other productivity tools, including messaging and communication features, load alerts, integrations with truck stop apps, scheduling functions to help drivers manage their day, and access to the new electronic Bill of Lading and Proof of Delivery services (eBOL and ePOD).
"We want to meet customers where they are by making it easier to do business with us, by making our services simpler for fleets and drivers to use, and by helping customers realize greater ROI with the Transflo suite," said Doug Schrier, Transflo's senior vice president of strategy.
The subscription model will be available to new Transflo customers starting July 1, 2021, and drivers already using Transflo can work with the company to make the conversion on a timeline that works for their operation.
[Related: 'Contactless' load/unload on the rise, but far from universal for owner-operators]
Waste Management wants to add flashing brake lights to trucks
Waste Management is petitioning the Federal Motor Carrier Safety Administration for a waiver to allow the company to replace the rear high-mounted brake lights on its trucks with red or amber brake-activated pulsating lamps.
The company says the pulsating brake lights would be positioned in the upper center position, or in an upper dual outboard position, and would be used in conjunction with the steady burning brake lamps required by the Federal Motor Carrier Safety Regulations (FMCSRs).
FMCSA is requesting public comment on the request, which can be made here through July 6.
A similar waiver was granted last year to the National Tank Truck Carriers group, which allows tanker fleets to install pulsating brake lights on the back of tanker trailers.