Trucking news and briefs for Tuesday, Nov. 9, 2021:
Two states extend HOS waivers prompted by drought conditions
Emergency declarations that waive hours of service regulations for certain truck drivers in North Dakota and Minnesota were recently extended in each state. The waivers in each state were first granted due to extreme drought conditions affecting the livestock industries in the states.
The North Dakota waiver is effective through Nov. 23, while the Minnesota waiver is effective through Dec. 3.
The Federal Motor Carrier Safety Administration's Western Service Center Regional Field Administrator extended the North Dakota waiver for drivers transporting water and livestock feed, including hay. According to the waiver, more than 90% of the state is under severe drought conditions resulting in a significant impact on maintaining adequate supplies of water and livestock feed.
Minnesota Gov. Tim Walz renewed his state's declaration, which has been in effect since July. Over 35% of the state is still in severe or extreme drought, according to the waiver. In Minnesota, drivers hauling hay, forage, and supplemental feed commodities including but not limited to corn silage, distiller grain, and beet pulp can utilize the waiver.
[Related: How the COVID hours waiver could disentangle HOS rigidity]
Love's donates $2.8M to Children's Miracle Network Hospitals
Love's Travel Stops and its customers raised more than $2.8 million through its annual Children's Miracle Network Hospitals campaign. Since 1999, the company has raised over $35 million for sick and injured children who live in the states where Love's stores are located.
"Once again, our customers and employees stepped up in a huge way with this year's Children's Miracle Network Hospitals campaign," said Jenny Love Meyer, chief culture officer and executive vice president for Love's. "Donating to this organization is one of our favorite events each year, because we get to help children and their caregivers across the country."
The official campaign took place from Aug. 26 through Sept. 30, when customers could participate in store fundraisers, purchase balloons or CMN Hospitals merchandise, and "Round up the Change" at registers. Customers can continue to make a difference by Rounding up the Change through the end of the year.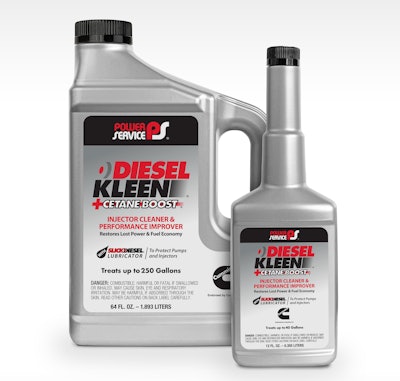 Axele TMS turns 1
The Axele Transportation Management System (TMS) hit the first anniversary of its commercialization in the truckload carrier market last week. Founded with a focus on small and mid-size truckload carriers, the company recently also passed 10,000 users moving more than 70,000 loads over the course of the year. These numbers equate to a 100% increase in users and 75% in loads booked through the TMS since Axele last reported numbers at the end of the first half of 2021.
Since its launch, the company said, Axele has made strides toward a goal of being a one-stop-shop for customers with integrations with DAT Freight & Analytics, Apex Capital and numerous well-known and -utilized ELD providers from KeepTruckin and J.J. Keller to Geotab, Samsara and Transflo. 
[Related: Volatile year shows growing pains of in-app freight pricing, value of negotiation]