Trucking news and briefs for Friday, Nov. 12, 2021:
FMCSA: Large truck-involved fatal accidents increased in 2019
The number of fatal accidents involving large trucks, defined as vehicles with a gross vehicle weight rating higher than 10,000 pounds, increased slightly from 2018 to 2019, according to the Federal Motor Carrier Safety Administration's recently updated Large Truck and Bus Crash Facts.
While the actual number of fatal crashes rose, the number of fatalities in crashes involving large trucks dropped by one from 2018 to 2019.
Of the approximately 510,000 police-reported crashes involving large trucks in 2019, there were 4,479 (1%) fatal crashes and 114,000 (29%) injury crashes. That's compared to 4,461 fatal crashes and 107,000 injury crashes in 2018. The total number of fatalities in crashes involving large trucks fell by one from 5,006 in 2018 to 5,005 in 2019. Additionally, there were an estimated 158,000 people injured in crashes involving large trucks, according to FMCSA's data.
The total number of fatal crashes involving large trucks in 2019 was the highest since 2005, which saw 4,551 fatal crashes.
There were 892 large truck occupant fatalities in 2019, an increase of less than 1 percent from the 890 fatalities in 2018. In 2019, 86% of these occupant fatalities were drivers of large trucks, and 14 percent were passengers.
FMCSA also determined that approximately 57% of all fatal crashes involving large trucks occurred in rural areas, 25% occurred on interstate highways, and 13% fell into both categories by occurring on rural Interstate highways.
Additionally, 36% of all fatal crashes and 22% of injury crashes occurred at night (between 6 p.m. and 6 a.m.), and 83% on weekdays.
FMCSA also collected data on the age of drivers involved in fatal crashes. Of the 4,949 drivers of large trucks involved in fatal accidents, 345 were between the ages of 18-25 and 306 were between the ages of 66 and 75. The largest percentage of drivers involved in fatal crashes were between the ages of 46 and 55 (25%).
New TA on the way in Statesboro, Georgia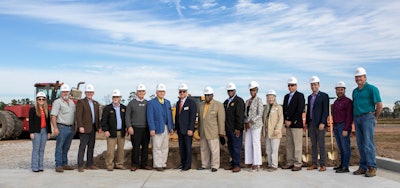 TravelCenters of America broke ground Thursday on a new TA Express in Statesboro, Georgia. The travel center will be located at Interstate 16 and Highway 301 inside Southern Gateway Commerce Park. TA Express Statesboro will feature the truck stop operator's recently unveiled new travel center design concepts including improved signage, new store flow, modern restrooms and showers, and lighting fixtures, flooring and paint which create a welcoming atmosphere.
The site will feature a TA Truck Service center and offer diesel and gasoline, truck and car parking, a Burger King, as well as a large variety of snacks, hot and cold beverages, showers, laundry facilities and other amenities. It's expected to open in late 2022.
TA also announced a team effort with Mobil Delvac diesel engine oil to donate $50,000 to the Folds of Honor organization, whose mission is to deliver scholarships to the spouses and children of America's fallen and disabled military servicemembers.
2021 marks the fifth year in a row TA and Mobil Delvac teamed on the donation, now totaling a cumulative $250,000 for the organization, TA said.
Since launching in 2007, Folds of Honor has awarded nearly 29,000 educational scholarships. There are more than 1 million disabled and fallen servicemembers and nearly two million dependents of military heroes adversely affected by war.
New trailer tracker to prevent/recover thefts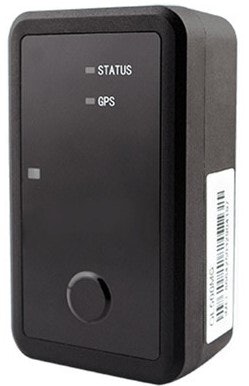 Only 10-15% of stolen equipment is ever recovered, according to International Risk Management Institute. The GPS Trackit company's new GL500MG product features a five-year onboard battery and durable housing, the company said, to help protect unpowered assets like trailers and containers. It can also provide a back-office assist to small fleets to locate and control trailers remotely.
The new device features a durable, waterproof shell; a user- update button that immediately shares GPS coordinates, geofencing capability to provide alerts when a trailer leaves a pre-set area, a variety of mounting options and a tamper-detecting magnet. The GL500MG helps companies quickly recover stolen trailers by increasing the data-ping rate when the trailer unexpectedly moves.
"We've designed the GL500MG to help companies quickly recover stolen or lost equipment to reduce loss," said Michael Gill, GPS Trackit's CTO.