Trucking news and briefs for December 31, 2021:
Colorado governor knocks a century off driver's 110-year sentence
Colorado Governor Jared Polis on Thursday commuted the sentence of operator Rogel Lazaro Aguilera-Mederos after the driver's 110-year sentence for a fatal 2019 crash led to massive public outcry. The move came as courts prepared to reconsider the sentence and knocks a century off Aguilera-Mederos' sentence.
Aguilera-Mederos lost his brakes while reaching a speed of 85 miles an hour traveling eastbound on I-70 and missing a runaway truck ramp before his truck slammed into stopped traffic on April 25, 2019.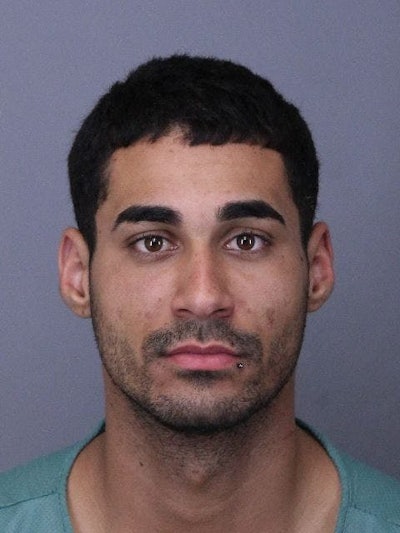 Polis, in a letter commuting the sentence, called it "highly atypical and unjust." District Court Judge Bruce Jones sentenced Rogel Lazaro Aguilera-Mederos to the mandatory minimum sentence under state law and said he had no discretion to impose a shorter term in prison earlier in December.
"I believe you deserve clemency for several reasons," Polis wrote to Aguilera-Mederos. "You were sentenced to 110 years in prison, effectively more than a life sentence, for a tragic but unintentional act. While you are not blameless, your sentence is disproportionate compared with many other inmates in our criminal justice system who committed intentional, premeditated, or violent crimes."
Polis expressed hope that the sentence would "spur an important conversation about sentencing laws" as it "highlights the lack of uniformity between sentences for similarly situated crimes, which is particularly true when individuals are charged with offenses that require mandatory minimum sentences."
Aguilera-Mederos' sentence already started that conversation among the public, as more than 5 million signed a Change.org petition to the district court. Celebrities Kim Kardashian and Jason Flom also spoke out against the sentence.
Earlier this year, the Colorado DOT put out a survey to test drivers' familiarity with mountain road driving and safety features like runaway ramps.
New York, Massachusetts to end diesel truck sales by 2035
New York and Massachusetts this week decided to follow California's lead and adopt the Advanced Clean Trucks rule to phase out the sale of diesel trucks and other non-zero emissions commercial vehicles by 2035. The states now join Oregon, Washington, New Jersey, and California in adopting the rule.
The new rule, as applied in those, requires manufacturers of vehicles greater than 8,500 pounds to sell an increasing number of zero-emission vehicles in the states.
According to the Federal Highway Administration, those five states make up more than 20% of the nation's medium-and-heavy duty trucking fleet.
Logistics company plays Santa for employees' families
Transervice Logistics Inc., a fleet maintenance and leasing solutions company, sent truckloads of toys to its 124 locations across the country for children and grandchildren of company employees and purchased over 150 gifts for donation to the firm's local Salvation Army. Employees with children or grandchildren under 13 received gifts, according to a press release.
"For over 50 years Transervice has been delivering early holiday presents to our employees' children and grandchildren at our facilities across North America," said Sean Schnipper, marketing and social media manager. "The elves in our corporate headquarters also packed over 30 boxes full of wrapped gifts for our local Salvation Army to brighten the holidays for children in the community."