Trucking news and briefs for Friday, April 15, 2022:
Two diesel shops plead guilty to emissions tampering charges
The U.S. Attorney's Office for the District of Colorado announced April 13 that two diesel shops — Pro Diesel Inc. and Endrizzi Diesel — pleaded guilty to conspiring with a Colorado-based diesel shop to remove or alter the monitoring component of emissions control systems on Class 8 trucks, thereby violating the Clean Air Act.
According to plea agreements, between July 2017 and May 2020, Iowa-based Pro Diesel allegedly paid a Colorado diesel shop identified as "E.D." more than $76,000 to disable on-board diagnostic systems on 34 Class 8 trucks. Additionally, between January 2017 and December 2020, Missouri-based Endrizzi Diesel allegedly paid E.D. more than $149,000 to disable the diagnostic systems on approximately 60 class 8 trucks.
Both diesel shops pleaded guilty to one count of violating Title 18, United States Code, Section 371, Conspiracy to Defraud the United States.
According to the attorney's office, through a remote connection, individuals at E.D. would run software to reprogram or "tune" the vehicles' on-board diagnostic systems. These programs would tamper with, render inaccurate and disable the monitoring functions of the on-board diagnostics systems so they would no longer detect malfunctions in the emissions control systems.
Pro Diesel will be sentenced on June 14, and Endrizzi Diesel will be sentenced on June 29.
[Related: How to delete emissions problems without deleting the entire system]
New Love's opens in New York
Love's Travel Stops has added 78 truck parking spaces to its network with the opening of a new travel center in Waterloo, New York.
In addition to the parking spots, the location also offers Wendy's and Subway restaurants, eight diesel lanes, seven showers, a Speedco opening at a later date and more.
The store is the company's fifth to open in the Empire State.
Driver named Highway Angel for helping injured people after witnessing crash
Melton Truck Lines truck driver Scott Nowell has been named a Highway Angel by the Truckload Carriers Association for rescuing several injured people involved in a three-car collision and staying with the victims until help arrived.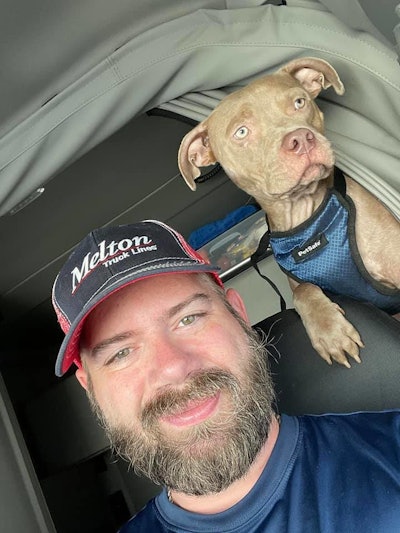 Nowell was driving on Route 235 in Ozark, Alabama, last fall when he witnessed a driver run a red light, causing a three-vehicle collision. A truck was involved, as well as a cargo van that flipped during the accident, rolling off to the right.
The driver of the first car, a high school-age boy, was pushed off the road to the left, down a ravine. Nowell and another passerby who happened to be a nurse, first went to the van and broke apart the windshield to rescue the victims.
"I was right there and pulled the two guys out of the van and then went over to the car and did first aid and CPR on the kid in the car," Nowell said.
A former volunteer first responder in his hometown, Nowell had previously received first aid training. Nowell added that the boy's car was "mangled up pretty bad."
The severely injured young driver was life-flighted from the scene and survived, Nowell said, as did the other drivers and passengers. Nowell stayed at the scene to assist with EMTs and police, giving his account of the accident.
Nowell began his truck driving career in May of 2021, changing due to the pandemic from work in the hospitality industry. He has already been recognized by his company, Melton Truck Lines, for a previous incident helping other crash victims at an accident in Louisiana earlier in 2021.
"How I look at it is, what if that was somebody I knew -- my mom, my dad, my brother, a close friend of mine?" said Nowell. "I would hope someone would stop to help them."
TCA has presented Nowell with a certificate, patches, lapel pin and truck decals. Melton Truck Lines has also received a letter acknowledging him as a Highway Angel.