Trucking news and briefs for Thursday, July 21, 2022:
Port of Oakland asks truckers to end AB 5 protests
As owner-operators' protests over the AB 5 independent contractor law are ongoing Thursday for the fourth day at the Port of Oakland, port officials are attempting to reason with the protestors to end the demonstrations.
In a statement issued Wednesday, the port said the protests that started Monday "have effectively shut down operations at shipping terminals at the Port of Oakland," which will "exacerbate the congestion of containers dwelling at the Oakland Seaport."
On Thursday, Oakland's largest marine terminal, Oakland International Container Terminal operated by Stevedoring Services of America, closed its operations, and the three other marine terminals have some shipping operations underway, according to Robert Bernardo, Port of Oakland's director of communications.
Port of Oakland Executive Director Danny Wan sympathized with the truck drivers but urged them to allow terminal operations to resume.
"We understand the frustration expressed by the protestors at California ports," Wan said. "But prolonged stoppage of port operations in California for any reason will damage all the businesses operating at the ports and cause California ports to further suffer market share losses to competing ports."
The statement also mentions that California is offering resources to help drivers comply with the law, though specifics about those resources were not mentioned.
"Truckers are vital to keeping goods moving," Wan added. "We trust that implementation of AB 5 can be accomplished in a way that accommodates the needs of this vital part of the supply chain."
According to a Wall Street Journal report, protesting truck drivers are in it for the long haul and are prepared to block the port until California Gov. Gavin Newsom listens to their concerns over the law.
[Related: 'All the terminals are shut down': Owner-ops' AB 5 protests hit Port of Oakland]
FMCSA hosting Safe Driver Apprenticeship Pilot information session
Fleets interested in participating in the Federal Motor Carrier Safety Administration's under-21 Safe Driver Apprenticeship Pilot Program (SDAP) are invited to attend a webinar on Monday, July 25, from 1-3 p.m. Eastern.
The SDAP will help individuals between 18-20 years old explore interstate trucking careers and assist trucking companies in hiring and training new drivers through rigorous training standards -- pairing each young driver with an experienced mentor.
The webinar will address training qualifications, participation requirements and instructions about the application process.
Fleets are asked to register for Monday's webinar by Friday, July 22.
FMCSA encourages companies to submit their questions in advance to safedriver@dot.gov, no later than Thursday, July 21.
Truck driver named Highway Angel for stopping to help fellow trucker in need
The Truckload Carriers Association has named truck driver Shawna Lewis, from Gun Barrel City, Texas, a Highway Angel for stopping to care for a fellow truck driver experiencing a medical emergency while driving. Lewis drives for Artur Express out of Hazelwood, Missouri.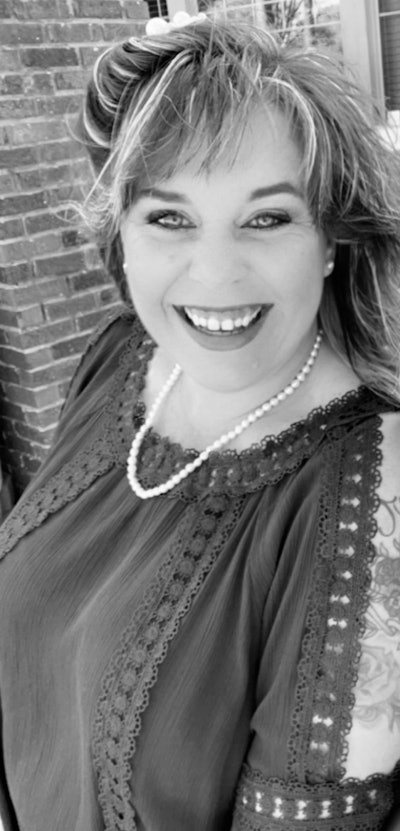 On the afternoon of May 8, Lewis was driving on I-20 in Ruston, Louisiana, when she heard via the CB radio that another truck driver had stopped suddenly in the middle of the highway up ahead, and truck drivers were suggesting there was a medical emergency.
Lewis is no stranger to stopping to help those in need -- throughout her three-year trucking career, she has used her medical training to help two motorists in distress, to date.
Upon hearing a driver was in need, she safely pulled over, hopped out of her cab and went to assist the fellow truck driver.
"It didn't appear to me to be a seizure," she said. "He had a strong pulse. CPR didn't appear to be necessary."
Lewis recalled that the driver wasn't able to speak and was sweating profusely. She called 911, kept the man still, talked to him, and tried to find out his name. She wanted to comfort him in what had to be a frightening experience.
"The only thing I knew to do was check his vitals and look for medication," she said. Emergency personnel arrived within 10 minutes and Lewis left the scene, never knowing the real issue nor status of the driver.
She told TCA that her father was a trucker, her son is a trucker, and she said it was a childhood dream for her to also become a trucker. Stopping to help someone in need comes naturally to her, she added. "Sometimes we even put ourselves in a dangerous situation," she said. "It's just what you do."
TCA has presented her with a certificate, patches, lapel pin, and truck decals. Artur Express has also received a letter acknowledging her as a Highway Angel.
Love's opens seventh Pennsylvania location
Love's Travel Stops this week opened a new location in Brookville, Pennsylvania, located off Exit 81 of I-80.
The new store, the seventh in the state, offers 130 truck parking spaces, a Wendy's restaurant, nine diesel lanes, seven showers, a Speedco and more.
TA celebrating 50th anniversary with $50k in charitable donations
TravelCenters of America is celebrating its 50th anniversary by giving $50,000 to charities selected by TA team members.
TA employees nationwide submitted their favorite charitable organizations for consideration. A committee including 15 of TA's most tenured employees selected the 10 organizations to receive $5,000 each.
The recipients are: America's VetDogs, Big Brothers Big Sisters of America, National Veterans Memorial and Museum, Save the Children, Shriners Hospitals for Children, St. Jude Children's Research Hospital, The City Mission (Cleveland), U.S.VETS, Wounded Warrior Project, and Wounded Warriors in Action Foundation.
In addition to the $50,000 in contributions, TA is fostering a culture of giving back during its golden anniversary and is encouraging employees to complete 50 hours of community service throughout the year.