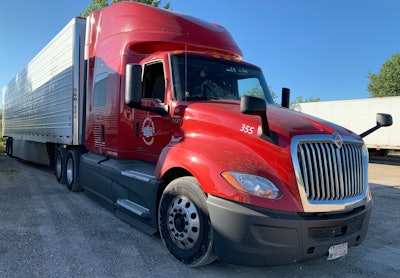 Courtesy of Soldwedel & Horn
Terry Horn, co-owner of Plymouth, Wisconsin-based Soldwedel & Horn, started his trucking career in 1995, and at that time "did just about every outlaw trucking thing there was to do" before coming around to the notion that the "best way to keep running the things was to stay between the lines."
Now, his 17-truck outfit ranks among 5 semi-finalists in the 11-30-truck category of Overdrive's Small Fleet Championship.
While Horn changed his ways since his early days trucking, so too did the legislators and regulators at state and federal levels. Today, where Horn doesn't feel welcome, Horn doesn't go, nor will he send his drivers.
Soldwedel & Horn pulls reefer trailers, and almost always for two big companies with poultry and dairy to move. His fleet of 17 trucks and 17 company drivers "hasn't been east of the Ohio-Pennsylvania line in seven years, and hasn't been west of Dallas in five years," he said. Those borders extend to the Rolodex of 20 or so owner-operators that pick up loads off his company's brokerage, a complementary operation run by his business partner and Soldwedel's co-owner, Harlan Martin.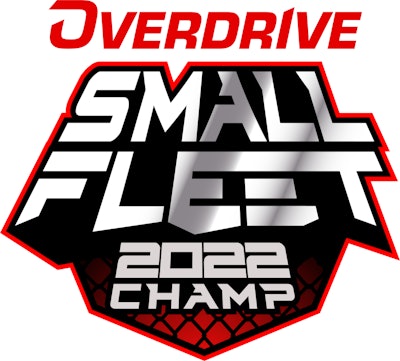 Instead of running coast-to-coast, he's carved out a comfortable niche based on handshake deals and strong customer service in the steadier segments of the reefer trade.
"When I first started, I ran 48 states, did all the stuff going everywhere," Horn said. "As the years went by my personality was such that when California started passing laws where you couldn't idle" or drive older-model-year trucks he said, "I'm not coming here anymore."
The same quickly followed with New York City and its parking ordinances. Now, as states like Connecticut institute a vehicle miles tax on trucking, he sees himself as an early adopter in making a much-needed stand.
"It sounds real political, and in a way it is," he said. "I pretty much got to the point where if you live in an anti-trucking state, I'm going to comply and just not come anymore, even though we're a 48-state licensed hauler."
That's where the brokerage business comes in. In the wake of California's AB 5 law going into effect and the IRS getting new funding to staff up, Horn, a former owner-op himself, said that he believes the independent contractor model for leased owner-operators "is going to come to an end."
"I'm not saying don't fight it, I'm not saying its right, but reality is reality," he said.
But while Horn may seem like he's limited his options, he's got plenty of freight to choose from in dairy-rich Wisconsin, often hauling to the Southeast and back, with the Carolinas and Florida frequent stops. Conveniently for Horn, that's where many of his drivers hail from.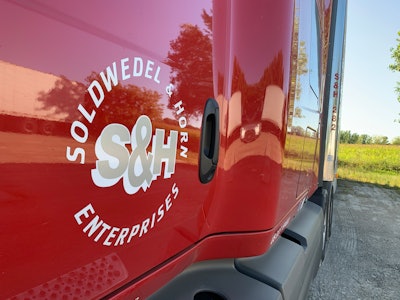 In addition to S&H's company drivers, owner-operators work with the company through the brokerage. "We have an email group that are the primary people we deal with," Horn said. Though "there are 100 people on the email group, we have about 20 that cover just about every load that comes up," with some longtime collaborators settling into lanes and enjoying pretty regular work. He strays outside his lineup of usual suspects one or two dozen times a year to contract with an owner through a load board.
As for the company drivers, "we hire in Florida, we hire in south Georgia, and we get our drivers home," said Horn. Drivers start at 70 cents per mile, Horn said, and he pays half on health, dental, and vision coverage. S&H covers all of life and disability insurance. After a year on the job, operators get a week of paid vacation, after three years that becomes two, and after five it maxes out at three.
As of September 1 of this year, Horn bumped pay rates up 3 cents per mile. With drivers running an average of about 120,000 miles annually, his company drivers now should be pulling in just about $90,000 a year. As of yet, he doesn't offer a 401(k) or any type of retirement savings program.
Newer, well-maintained trucks that drivers can park at home when they need to makes for another solid perk. With many of the business's receivers and drivers located in Florida, that often amounts to generous home time and flexibility.
While some fleets use the allure of long-hood Peterbilts and Kenworths to recruit, Horn has arrived at the conclusion about trucks that "all of them are the same. If you turn the key and it doesn't start, it's a piece of" work that a driver would otherwise like to avoid.
The fleet, mostly comprised of Volvos and Internationals, are "all maintenance-leased" through Idealease, National, or Penske, which Horn notes has worked out great, with each leasing company seeing the truck every 5,000 or 10,000 miles. "My oldest trucks are 2019s, I don't have any trucks older than five years old and no trailers older than three. The trucks never run down, they're never out of service."
Glenn Valenstein, a former fleet maintenance shop owner who has a long history with Horn, said that the former "rebel" trucker has gone on a real professional bent since starting up S&H. "I did a lot of work for Terry," he said. "Most of his trucks were maintenance-leased, and us being an International dealership, we did a lot of his warranty work and a lot of trailer work."
Valenstein said Horn is "very demanding, but he doesn't run junk. He doesn't run show trucks, either, but they're maintained and safe. I think back in the day he was probably a rebel who would run his wheels off, but now since the days of CSA and all, he's 100% by the book." Horn is someone who sees the value in outsourcing repairs, and he "doesn't balk at bills," but if you don't treat him fairly, you won't see him again, according to Valenstein.

As for achieving a period of growth (from 12 trucks at the end of 2018 to 17 today) during the great truck and trailer shortage of the pandemic, Horn said sometimes, it's "better to be lucky than good."
Horn happened to have six of his trucks' leases come up in May, and last year, when he started hearing about equipment shortages, he went ahead and placed a big order. As build times got longer and longer, "instead of waiting until four months before the leases went up," he simply got more aggressive in pre-ordering. "The trucks that are getting in right now ... were ordered 10-11 months ago. I figured, I can always cancel them."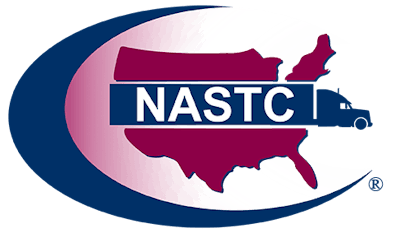 That attitude pretty much sums up Horn's approach to the trucking business. He's been in the game long enough to have the confidence to sit out hardships without overthinking them. Last year, his fleet did more than $4 million in revenue, with profit above $300K clean.
Talking to Charles Bostick, the senior director of operations and transportation at Vantix Logistics, one of Horn's main customers, revealed that Horn's word is worth something in the reefer business. Bostick said Soldwedel & Horn are a top carrier partner for Vantix, owned by McLane Company, and that they've stuck together through thick and thin.
Horn has provided "excellent customer service" and consistency over the years, Bostick added. "We've been going on about 10 years with them, and business has grown with them every year.. We're always finding new ways to work together, and Terry and I have a really good relationship."
Here Horn's business weighs in on that age old debate of whether or not shippers have long memories, or short ones. Does holding to contract rates when prices soar win carriers any favor in the long run? Horn's relationship with Bostick and others suggests that it does.
"We have a contract and we negotiated our rates for this year back in December," Bostick said, "and we're getting ready to rebid that out this December again." Though rates have been falling for months now, "we don't go back in and change those rates, we stay committed to that rate until the next period. In turn, the carriers do the same for us" when rates swing back up.
Recently, fuel surcharges have cushioned S&H against that significant source of volatility. Even still, Horn puts most of the credit for surviving recent record prices on a "solid relationship with our customers and our long-term driver base," where he pegs the turnover rate at just around 30% over the years.
His partner Martin particularly "is active in the local church and alcohol/drug abuse recovery programs" and donates spare equipment to the Wisconsin Special Olympics.
[Related: 10-truck Triple R Trucking pivots to flatbed, power only amid fast falling rates]